Current location is
Home »
Impact of COVID-19 pandemic on the international supply chains of the Mekong Region
Impact of COVID-19 pandemic on the international supply chains of the Mekong Region
SANUI Kazumasa
Chief Advisor
The Project for Improving the Logistics System of Cambodia
The sudden eruption of the COVID-19 pandemic has had a major impact on Asian supply chains, which have been growing into a global production center. Due to reduced demand, reduced supply capacity, and reduced transport capacity, the supply chains have become difficult to maintain.

JICA has supported development of the economic corridors in the Mekong region financially and technically. Among these corridors, the Southern Economic Corridor is the most important route connecting Bangkok and Ho Chi Minh City, which are the region's two largest megacities. Cambodia, which lies in the middle of the corridor, has adopted a policy aimed at incorporating the energy of their economic growth into its own development by facilitating smooth logistics along this corridor. These efforts have recently come to fruition in the form of new industrial sites.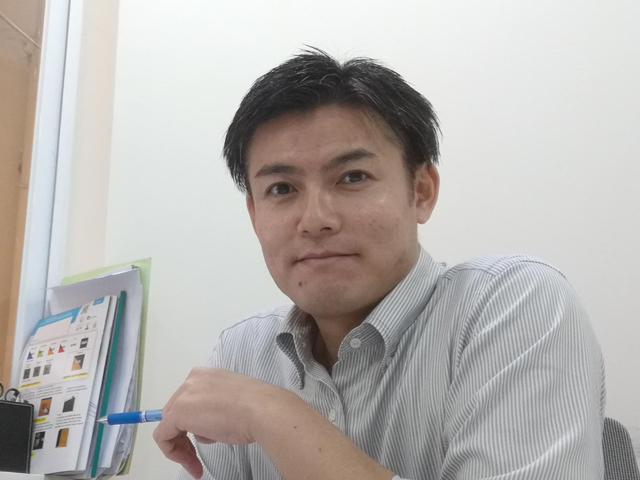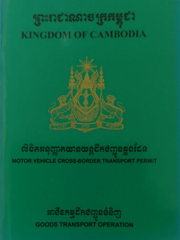 The labor-intensive processing of parts for manufacturing automobiles and machinery has been transferred from Thailand to Cambodia. Logistics companies that support the supply chain have acquired cross-border transport permits and can transport parts to their destination on the same truck and without transshipment of cargo even going across country borders. This permit shortens the lead time and reduces the risk of cargo damage that might occur at stops for lift-off/lift-on operations, and so improves the reliability of logistics. However, Thailand's border control now requires truck crews entering Cambodia to be quarantined for 14 days if they do not return to Thailand within 7 hours. Under this rule, the cross-border transport permits are effectively revoked.
Bavet, located near Cambodia's Vietnam border, is a small town with a population of less than 40,000, but recently, special economic zones have been established there and it has become a base for companies from Japan and China. Typical factories there import fabrics from China and process cut-trim-saw into clothes and shoes as final products, which are then exported to Japan and other countries. The import/export route must pass through Ho Chi Minh City, Vietnam, and cross the land border. After the spread of COVID-19, the import of raw materials from China was significantly delayed and Vietnam's strict quarantine measures made it difficult to cross the border to Cambodia. Before the outbreak, Vietnamese carriers had crossed the border and brought freight into Bavet in Cambodia, but now once they cross the border, 14-day isolation measures are applied. As an alternative measure to avoid the carriers' border crossings, cargo transshipment has been carried out using vacant land in the border facility. But because the site is too small, chaotic congestion takes place every day and it takes a huge amount of time. Also, logistics costs are rising high due to a shortage of truck drivers who have shunned the severe quarantine measures.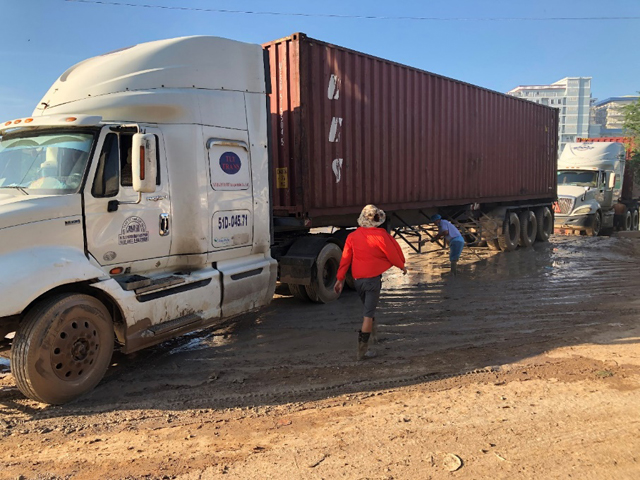 Air transport ceased to function early in the COVID-19 period. Air transport had been used as a means of urgent transportation because goods could be delivered to their destination in a few days. For example, major clothing manufacturers used it to deliver samples of new products or to replenish products urgently. Flight cancellations are still continuing at Phnom Penh Airport, Cambodia, and an alternative route has been set up for overland transportation to Suvarnabhumi Airport, Thailand, which is 800 km away. However, it is not easy to book air cargo space because there are many flights cancelled in Thailand as well. According to a Japanese logistics company, difficulty in estimating the lead time causes high increases in the cost of about five times. This situation causes manufacturers and logistics companies to suffer.
Each country has not yet taken effective measures against the damage that COVID-19 has caused to its supply chains and there is no uniformity in the quarantine measures among them. In the case of transboundary transport, the stricter side determines whether transportation is possible. Changes in measures occur frequently, causing confusion among users. In this context, the first thing needed is information disclosure to avoid confusion. In a questionnaire survey by JICA, a majority of the private companies replied that they received information through word-of-mouth communication with counterparts in the same industry, which does not secure accuracy. The next thing needed, is to try to harmonize the epidemic prevention measures in the countries in the region. At the moment, each country has a minimum agreement not to stop logistics. In addition, it will be necessary to make an on-site effort to check to see if any of the current urgently set up measures are overly strict, and to mitigate them if that is possible. In addition, customs, immigration, and quarantine of goods were the main procedures at the border previously, but public health control will be added to these in the future. Inevitably, the number of cross-border procedures will increase, but efforts should be made not to raise border-crossing barriers such as time and cost. JICA intends to propose such improvement measures at the field level to the governments. The only way to restore the international supply chain is to build up such patient efforts one by one. The true value of the public and private sectors coming together in international cooperation is being put to the test.