Current location is
Home »
Support for children affected by COVID-19
Support for children affected by COVID-19
YOSHIMURA Tokuji
Senior Representative
JICA Mongolia Office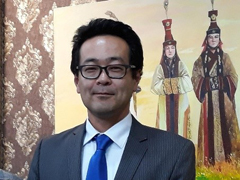 A total of 340 COVID-19 infections have been reported in Mongolia (as of Oct. 30), however, all of these cases have been brought in by people who have entered the country from abroad, and no infections between Mongolians or fatalities have been reported.

Despite its small population of approximately 3.3 million people, Mongolia is one of the countries that have been successful in preventing COVID-19. Mongolia has a weak medical system but is highly vigilant against COVID-19 due to the annual outbreak of respiratory infections and infectious diseases common to humans and livestock, such as plague, and it is thought that the early implementation of measures such as the sealing of the border and the suspension of international scheduled flights is a factor in success.
On the other hand, there are also various challenges. In January 2020, the educational institutions were closed down and children were forced to attend classes remotely, for example via TV (note: classes resumed on Sept. 1). Many children were not able to catch up with classes because teachers were not accustomed to remote learning and were unable to check on students' progress, children at home after their parents left for work were involved in electrical and fire accidents, and there was an increase in domestic violence against children in economically challenged households, as reported in the media.

Under these circumstances, the staff of the Mongolia Office has been actively engaged in supporting children in Mongolia, who are particularly vulnerable to the effects of COVID-19, by exchanging ideas on how JICA can help them.

One initiative is a survey to promote the consumption of domestically produced vegetables in the Ger region, where many residents are said to be living under the poverty line. The survey was conducted as a pre-pilot project for the "Project for Formulation of a Master Plan for the Agricultural Value Chain" during one month period from the end of July, in which domestic food materials and lunchboxes were distributed to 600 residents of approximately 100 households in the Ger region twice a week (once for the food materials). This was to find out what kind of domestic food materials were most likely to be acceptable and consumed by the residents in the Ger region. The survey gained the support of the khoroo (district) administration and selected mainly families with many children or disabled children, a vulnerable group in society, to determine the acceptability of the project to the residents. The questionnaire not only provided useful findings on food preferences, but also indicated a positive impact in that fights and arguments, which used to be common in families, were reduced during the distribution period. The pilot project also had a humanitarian effect on the economically challenged residents of the Ger area, especially during the summer holidays when light meals were not available in schools and kindergartens.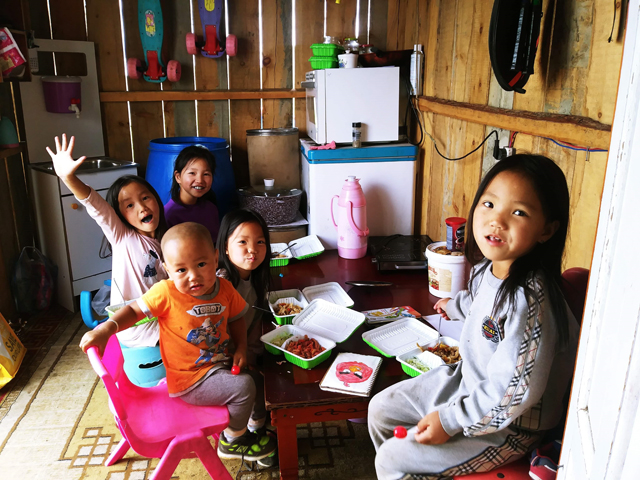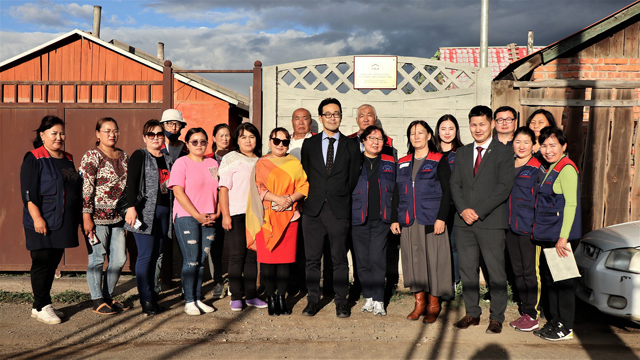 Another initiative is support for visually impaired children. As already mentioned, during the period of school closures, Mongolian children's learning was mainly based on TV broadcasts of classes. While the TV lessons were provided with sign language interpreters, and materials for mentally and physically challenged children were prepared separately, no special attention was given to visually impaired children, and many of them were at risk of being left out of the classes.

Therefore, in order to provide a learning environment at home, we procured DAISY (accessible information system) equipment for Mongolian, and supported the improvement of the learning environment by training visually impaired children under the age of 16, as well as their teachers and parents on how to use it.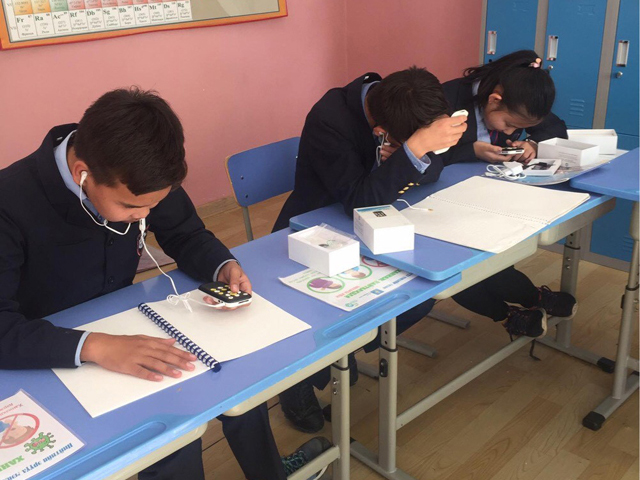 Most of the regulatory measures in Mongolia have been withdrawn and educational institutions have resumed their activities and returned to normal face-to-face classes in September. However, depending on the situation and the prevalence of infectious diseases such as influenza and pneumonia, which occur frequently every year, it is expected that Mongolia will return at times to remote TV classes.

JICA would like to seek for a new model of support that could coexist with COVID-19 and to build a social model where no one is left behind in a vulnerable situation in society.