Overview
Title: JICA COVID-19 Webinar Series - Sharing of Japanese Experiences - 5th Webinar
Date: 2 June, 2021
Sponsors: JICA
Location: Online
Moderators and panelists
Speakers (order of presentation)
Prof. YANAGIHARA Katsunori, MD, PhD (Professor, Nagasaki University Graduate School of Biomedical Sciences/ Head, Laboratory Medicine, Nagasaki University Hospital)
Mr.OI Koji(FUJIFILM Corporation, Medical Systems Business Division, In Vitro Diagnostics Group)
Dr.ISONO Mitsuo MD, PhD (Visiting Fellow, JICA Ogata Research Institute)
Primary objectives and outcomes
The end of the COVID-19 pandemic is still not in sight. To overcome the challenges in times of uncertainty, Japan set the goal of "leaving no one's health behind". JICA is taking a holistic approach to addressing the pandemic and health security in our partner countries by focusing on prevention, precaution and treatment. By using this approach, we hope to contribute to the protection of people's lives as the urgent target and build more resilient societies.

In a situation where we don't have the right solution yet, it is imperative to continuously share the latest research findings, as well as practical knowledge and experience gained through practice. The aim of this webinar is to invite distinguished Japanese researchers and clinicians to share their latest knowledge and experience in their respective fields, and to promote each country's efforts in protecting people's lives from COVID-19.
Content of the discussions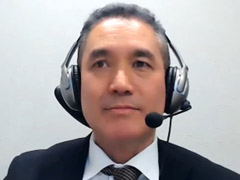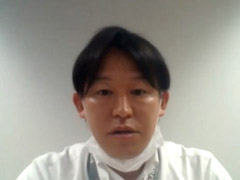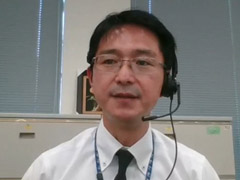 Currently, PCR testing is considered the gold standard for the detection of COVID-19. However, using antigen-detecting rapid diagnostic tests (Ag-RDTs) may help to minimize the spread of the virus. This fifth webinar selects Ag-RDTs as the main topic to elaborate how this technology can mitigate the impact of COVID-19.

Professor Yanagihara of Nagasaki University Graduate School presented a lecture entitled, "The role and effective use of Ag-RDTs for COVID-19 and experience in the use of Ag-RDTs in Japan." He explained the performance (sensitivity and specificity) and characteristics of Ag-RDTs compared with PCR testing and provided suggestions on how Ag-RDTs can be used for screening and other purposes. The results were based on the latest research findings in Japan and abroad.

Afterward, as an introduction to the Ag-RDTs approved in Japan, Mr. Oi of FUJIFILM Corporation introduced an antigen test kit that uses silver amplification technology. He explained the performance of their product in terms of its features, test procedure, and test results.

A total of 406 participants from 69 countries joined the webinar. Several questions were raised about the performance, effective situation, and timing of Ag-RDTs, which presented a valuable opportunity for participants to consider the use of Ag-RDTs in their respective countries. Moreover, the audience was interested in the product from FUJIFILM in terms of performance, types of specimens, testing for variants, approval status in each country, and price.

Finally, Professor Yanagihara continued to emphasize the importance of using PCR, antigen, and antibody testing in the fight against the COVID-19 pandemic.