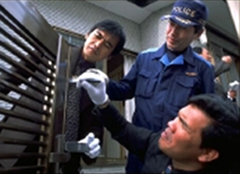 Through Japan's progressive adaptation and application of systems, methods and technologies from the West in a way that is suited to its own circumstances, Japan has developed a storehouse of knowledge not found elsewhere from unique systems of organization, administration and personnel management to such social systems as the livelihood improvement approach and governmental organization. It is not easy to apply such experiences to developing countries where the circumstances differ, but the experiences can provide ideas and clues useful when devising measures to solve problems in developing countries. JICA's Training and Dialogue Programs in recent years have emphasized the formation of projects that use these unique strengths of Japan, and teaching material and method development has focused on communicating to developing countries knowledge from Japan that transcends specific differences in circumstances.
Advantages of Japan for the International Community
The following pages give example of Japan's experiences which have been shared with people in developing countries through JICA's Training and Dialogue Programs.
The livelihood improvement approach: A community approach that, combined with land reform, drove development in post-War Japan.
Japanese-style management: Japan's comprehensive quality control methodology. - coming soon
School health: Japan's school health system that any nations in the world have no match. - coming soon
Okinawa's health care: A system that was instituted to provide resident nurses in the geographically isolated prefecture of Okinawa. - coming soon
Progressive recycling: A concept represented by the expression mottai-nai, used to disparage waste. Recycling is a basic value in Japan. - coming soon
Jimoto-gaku: A unique Japanese approach to local development which focuses on community people carrying out the development. The local characteristics and strengths are emphasized to activate the community in a way that meets the local culture. - coming soon