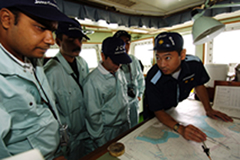 Participants in JICA's Training and Dialogue Programs are exposed to systems and development experiences unique to Japan and also discover useful technologies. Applying that knowledge to their own society and adapting it to meet their local circumstances, participants develop specialized solutions to specific problems. JICA's Training and Dialogue Programs thus provide assistance to people in developing countries so they can apply the experiences and technologies unique to Japan to solve problems in their home countries.
Book Release Promoting the Effective Application of Land Readjustment Based on the Japanese Experience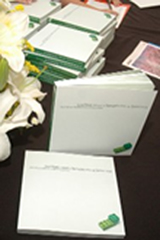 Country: Brazil
Course Title: Urban Development, 2005 International Training and Dialogue
Organizer: Tokyo International Center (JICA TOKYO)
Under a 2006 follow-up cooperation project, former training participants Daniel Todtmann Montandon and Felipe Francisco de Souza of the Sao Paulo planning department wrote and published a book titled "Land Readjustment e Operacoes Urbanas Consorciadas" (Land Readjustment and Joint Urban Operations). The book is expected to have a strong impact, including making Sao Paulo a model for development. The city mayor is scheduled to attend the publishing ceremony.
Application of the Semi-aerobic System to a New Sanitary Landfill Site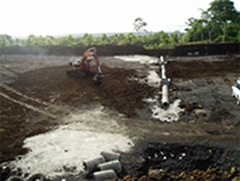 Country: Samoa
Course Title: Municipal Solid Waste Management for the PIF Countries, 2004 Region Focused Training and Dialogue
Organizer: Okinawa International Center (JICA OKINAWA)
From 2000 to 2004, JICA alternated between holding a PIF island waste management course and third country training in Samoa for Pacific island nations. After returning home, three Samoan participants constructed a semi-aerobic waste treatment landfill on an outlying island on their own initiative.
Making Strides toward the Improvement of Basic Education
Country: Niger
Course Title: Promoting a Self-Reliant Approach to Basic Education Development in Africa through Research and Dialogue, 2005 Region Focused Training and Dialogue
Organizer: Chugoku International Center (JICA CHUGOKU)
Establishment of a DAISY Focal Point in Nepal
Country: Nepal
Course Title: Technical Aid for Visually Disabled Persons, 2002 International Training and Dialogue
Organizer: Tokyo International Center (JICA TOKYO)