New Delhi, November 19, 2021: The Japan International Cooperation Agency (JICA) celebrated World Toilet Day, an annual global event which aims at promoting sanitation and raising awareness on the importance of hygiene. JICA has been consistently contributing to bringing positive change in sanitation. The Swachh Bharat Mission, which began in 2014 has been pivotal in improving the nation's sanitation situation.
In line with the vision, Swachh Bharath Mission 2.0 was launched on 1st October 2021, while Swachh Bharat Mission focused mainly on achieving sanitation, SBM 2.0 will focus on sustaining the investment of ODF and Faecal sludge management dedicated program which will ensure that each district will have FSTP (faecal sludge treatment plant), Plastic waste management by creating a material recovery facility and plastic treatment and management facility in each gram panchayat, Solid and liquid waste management support to villages for safe disposal of solid and liquid waste.
Improvement in sanitation is one of the high priority areas of intervention for JICA. For over the past 30 years, JICA has been consistently supporting India's water and sanitation sector through ODA loans, technical cooperation and grants. Nearly 30 million people receive water from water supply projects, while 15 million people are expected to be benefited from sewerage projects. JICA has also launched its "Achhi Aadat (Good Habit)" to raise awareness among 10 crore people about the importance of good hygiene practices for preventing the spread of COVID-19 and other infectious diseases, in collaboration with NGOs, government authorities and Japanese companies.
Speaking on the occasion of World Toilet Day, Mr. SAITO Mitsunori, Chief Representative, JICA India Office said, "JICA is committed to support the Government's Swachh Bharat Mission and has been working towards the betterment of India's sanitation sector by supporting the construction and maintenance of toilets and sewerage facilities across the country.
Furthermore, our "Achhi Aadat (Good Habit)" campaign has been raising awareness about the importance of hygiene practices in India. The campaign seeks to introduce simple and practical approach to hygiene and sanitation related issues by promoting handwashing, nail cleaning and other hygiene practices. Ushering in behavioural change in society lays down the foundation of enabling sustained change. This makes the Achhi Aadat campaign highly significant."
JICA has also supported the construction and upkeep of community toilets as part of ODA loan projects. Over 1,500 toilets have been constructed under Yamuna Action Plan, Ganga Action Plan and Odisha Integrated Sanitation Improvement Project. Ganga and Yamuna Action Plan Project, supported by JICA aim to augment sewage treatment capacity by constructing and renovating sewage treatment plants (STP) and sewer lines for improved sanitary conditions of the dependent communities. The STP is expected to treat the sewage generated for over 4 million people in the country. In order to change mindset of the public and inculcating the behavioural changes, the project has also covered Public Participation & Public Awareness Programs carried out intensively and Institutional Development Program in order to bring the institutional changes within the municipal administration for improving the service deliveries to the citizens of Varanasi and Delhi NCR region which including detailed mappings of the citizens services.
Additionally, in the broader area of sanitation, JICA has supported Japanese private companies to implement pilot projects that employ innovative technology from all over the world. Under a proposal-based funding programme with Small Medium Enterprise (SMEs), a Japanese firm, Taisei Kougyou Co. Ltd., has been addressing the Swachh Bharat Mission by introducing decentralized sewage treatment facilities, which have advantages in little to no discharge and electricity use, high treatment capacity, and low cost and easy maintenance. This has been demonstrated in Varanasi for community toilest (use frequency: 200 times/day) and Muzaffarnagar for school toilets (use frequency: 400 times/day). This resourcefulness has been enabled by the soil infiltration processing material "Tafgard", which is made of special polyester fibres. Taisei Kougyou has been setting up the systems, along with working on awareness of women and helping community to achieve behaviour change leading to sanitation improvement closely with local government and NGOs.
JICA has funded a total of 25 water and sanitation projects in India, disbursing ODA loans worth 752 billion Japanese Yen (approximately INR 44,300 Crore).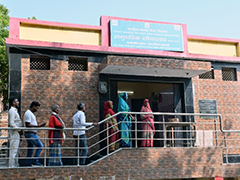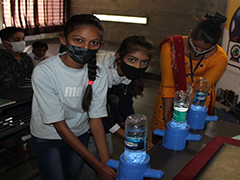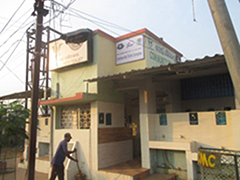 About JICA
Established, by a specific law, as an incorporated administrative institution under the Government of Japan, the Japan International Cooperation Agency (JICA) aims to contribute to the promotion of international cooperation, as a sole Japanese governmental agency in charge of ODA implementation. JICA is the world's largest bilateral donor agency. JICA works as a bridge between Japan and emerging countries, and provides assistance in forms of loan, grant and technical cooperation so that the emerging countries can strengthen their capabilities.
For further information, please contact:
JICA India Office
Shusaku Takada / Aishwarya Mishra
+91 11 49097000
Takada.Shusaku@jica.go.jp
Mishra-Aishwarya@jica.go.jp
Edelman India
Rakhi Aurora
(+91) 95990 67185
Rakhi.Aurora@edelman.com