New Delhi, 1st February 2021: Japan International Cooperation Agency and India's Ministry of Road Transport and Highways (MoRTH) signed the Record of Discussions (dated 17th of December, 2021) for capacity development for the maintenance of resilient mountainous highways. The project, which is a Technical Cooperation Project, aims at enhancing institutional capacity of organisations concerned with operation and maintenance of mountainous highways. Work on the project is expected to commence from April 2022, for which administrative approval was obtained on January 24, 2022.
MoRTH is primarily responsible for the development and maintenance of National Expressways and National Highways. As a part of Bharatmala Plan (Phase 1), the Ministry pays special attention to highway development in the mountainous regions such as North Eastern Region, Uttarakhand, Himachal Pradesh etc.
Development of roads in mountainous areas is important in terms of improving connectivity within region and border areas. Roads in mountainous areas are often composed of multiple civil engineering structures including bridges and tunnels, and proper maintenance is essential to maintain the road function as a network. In India, there is a scarcity of technical experts in the field of designing as well as in supervision of highway works including tunnels in hilly terrain, thus creating the need for capacity enhancement.
Through this project, JICA will dispatch a long-term Japanese expert based in India and short-term experts from Japan who will support in the development of handbooks for maintenance by utilizing Japanese knowledge and experience. As part of the project, training of personnel will be conducted both in India and Japan to share the Japanese experience, a country surrounded by mountains and forests. It is expected that the maintenance capacity of personnel from government-affiliated organizations such as National Highways & Infrastructure Development Corporation Ltd. (NHIDCL), and National Highway Authority of India (NHAI) will improve. In addition, it is expected to contribute to the maintenance and management of the loan assisted projects including the Northeastern Province Road Network Connectivity Improvement Project (Phase 1 to 5), which are being developed as part of the Japan's cooperation towards the development of India's North Eastern Region.
Speaking on the occasion, Mr. SAITO Mitsunori, Chief Representative, JICA India, said, " JICA will support India's efforts to improve road connectivity through enhancing sustainability and resilience. Highway development is one of the primary concerns for economic development in India. The road development in the mountainous regions is significantly important to improve connectivity in regions and the borders. JICA expects that this project will significantly contribute to enhancing institutional capacity of organizations concerned with operation and maintenance of mountainous highways. JICA will focus on the development of technical handbooks to assess disaster risk of slopes on mountainous highways, technical inspection manuals of road maintenance for road facility, and an Operation and Maintenance (O&M) manual for tunnel as a part of the project activities."
Since 2007, JICA have provided several technical cooperation projects towards the road sector in India, including capacity development of sustainable development of expressways (2007-2011), capacity development for highway operation and maintenance Project (2013-2015), and the Capacity Development Project on Highways in Mountainous Regions (2016-2022). The on-going Technical Cooperation Project is focused more on road development in mountainous area. Guidelines for planning, mountainous bridge, slope protection, tunnel on arterial roads, and O&M were developed and approved by MoRTH on January 31, 2022. This project was conceptualized by utilising outputs of on-going project and focusing more on the operation and maintenance stage of existing road infrastructures in mountainous area.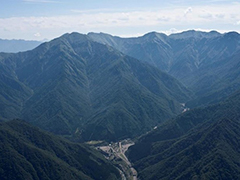 ©East Nippon Expressway Company Limited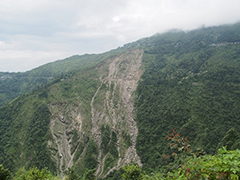 ©KAWAMURA Yoshinori
About JICA
Established, by a specific law, as an incorporated administrative institution under the Government of Japan, the Japan International Cooperation Agency (JICA) aims to contribute to the promotion of international cooperation, as a sole Japanese governmental agency in charge of ODA implementation. JICA is the world's largest bilateral donor agency. JICA works as a bridge between Japan and emerging countries, and provides assistance in forms of loan, grant and technical cooperation so that the emerging countries can strengthen their capabilities.
For further information, please contact:
JICA India Office
Shusaku Takada / Aishwarya Mishra
+91 11 49097000
Takada.Shusaku@jica.go.jp
Mishra-Aishwarya@jica.go.jp
Edelman India
Rakhi Aurora
(+91) 9818021223/ 9999427000
Rakhi.Aurora@edelman.com