On Aug. 29, 2019, JICA Research Institute (JICA-RI) hosted the side event Quality Growth in Africa —Towards Inclusive, Sustainable and Resilient Development— for the Seventh Tokyo International Conference on African Development (TICAD7) held in Yokohama Aug. 28-30.

The event began with an address by JICA-RI Director Izumi Ohno, who looked back on the past 10 years which have seen JICA-RI start a joint research series with the Initiative for Policy Dialogue (IPD) based at Columbia University, focusing on industrial policy and economic transformation in Africa. She expressed her deep gratitude for intellectual leadership by Professor Joseph Stiglitz of the IPD, which has resulted in the publication of the fourth book, "The Quality of Growth in Africa."
For the keynote speech, Stiglitz questioned the appropriateness of GDP as a measure to estimate quality of growth, particularly in Africa, where many countries face worsening disparities even though GDP figures show economic growth. He went on to explain that this book proposes a dashboard approach as an alternative measure, consisting of "social well-being," "real economy," and "natural welfare." While Africa has experienced remarkable growth in overall economic indicators over the past 10 years, this growth is mainly attributable to increases in commodity prices, except for in certain countries such as Ethiopia and Rwanda. Many African countries are still dependent on natural resources, and have not achieved economic transformation for industrial diversification. He further argued that the export-led manufacturing model—which has been successfully adopted by East Asia— is no longer sufficient for Africa in consideration of demographic changes in Africa (where the labor force will reach 2.1 billion by the year 2100), urbanization, polarization, technology innovation, climate change and trade trends. He said that there is a need to promote job creation through industrial development in a broad sense covering sectors such as agriculture, service and natural resources.
In the subsequent panel discussions, JICA-RI Visiting Scholar Go Shimada served as a moderator. In response to his questions about how to evaluate the status of industrialization in each African country and what types of policies African governments should pursue, Professor Haroon Bhorat at the University of Cape Town introduced the "Economic Complexity Model" to analyze the state of African industrialization and predict the direction of future industrialization. He said this model can also be used as an instrument for policies. In response to the same question, Professor Akbar Noman at Columbia University—co-editor of this book alongside Stiglitz—said there are many types of industrial policies, "industry" should not be limited to manufacturing, and Africa should also think about industrialization of agriculture and services at the same time. Additionally, in response to Shimada's question about the dashboard approach proposed by Stiglitz as an alternative measure to GDP, Director Pedro Conceição of the UNDP Human Development Report Office stated that the method is quite intriguing and has many points in common with the concept of the Human Development Index (HDI). He explained the background behind the approach of the HDI employed by the Human Development Report (HDR), and stated he is also considering changes to the index in the future.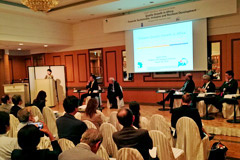 Finally, Ohno shared her experience of involvement in JICA's industrial policy dialogue with the Ethiopian government, which started ten years ago. With reference to Stiglitz's book, she stressed the importance of learning—in particular, "indigenous learning." She explained that Ethiopia has achieved current economic development not by copying the East Asian development model, but rather by taking the essentials learned from that model and adapting them to the country-specific context. She emphasized the importance of the learning process of developing countries, as well as donors' approach to facilitating this process, while mindful of the existing constraints. As a suggestion to the international community, Ohno highlighted the significance of a policy dialogue approach which allows for more "policy space" for developing countries.

Strong interest in the quality of growth in Africa was shown in the question and answer session, including a discussion on whether the low level of governance is impeding quality of growth in Africa.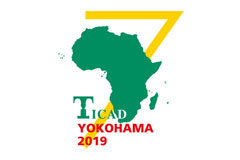 Related Links