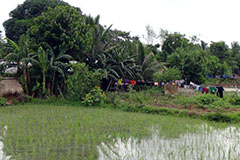 In order to facilitate lively discussions, the JICA Ogata Sadako Research Institute for Peace and Development publishes working papers on the results of its research projects. The Working Papers No. 213, No. 214, and No. 215 were published from July to September 2020.

Working Paper No. 213, "The Local Economic Competitiveness of Rural Hometowns for Overseas Remittances-Induced Investments: Two Case Studies from the Philippines," written by Alvin P. Ang and Jeremaiah M. Opiniano, is based on the results of the research project "Study on Remittances and Household Finances in the Philippines and Tajikistan." This paper features qualitative analysis for the competitiveness of local economies in light of the fact that the hometown community plays an important role in utilizing overseas remittances for development. Two local governments in the rural Philippines are introduced as examples.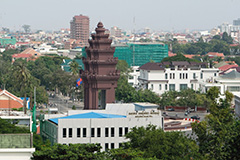 Working Paper No. 214, "Monetary Policy Spillover Into a Developing Country When the US Federal Fund Rate Rises: Evidence on a Bank Lending Channel," written by Daiju Aiba, is based on the results of the research project "Empirical Study on the Promotion of Home Currency in Cambodia." The paper examines the international transmission of monetary policy of the US and banks' major shareholders' home countries into bank lending in Cambodia, using data on banks' loan disbursement and balance sheets from the first quarter of 2013 to the second quarter of 2019.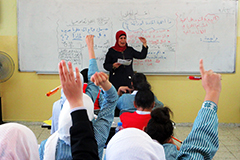 Working Paper No. 215, "A Quest for Learning and Beyond: Aiming at Second Chance Education in the Occupied Palestinian Territories," written by Sachiko G. Kamidohzono and Iyas Salim Abu-Hajiar, is based on the results of the research project "Obtaining a Second Chance: Education during and after Conflict." The paper focuses on regaining educational opportunities ("second chance" education) for those who were forced to quit school due to conflict. The paper engages in deeper pursuit toward the meaning of education while introducing the voices of graduates from a two-year educational program held by the Ministry of Education of the Palestinian Authority.

Each Working Paper can be viewed via the following links.