On April 14, 2021, the JICA Ogata Sadako Research Institute for Peace and Development (JICA Ogata Research Institute) conducted an online seminar to commemorate the publication of a Japanese book in the Project History series, entitled "Miraio hiraku manabi 'Itsudemo Dokodemo Daredemo': Pakistan Non-formal kyoiku, zero karano shuppatsu" (tentative translation: Learning That Opens Up the Future Anytime, Anywhere, for Anyone: Trying Out Non-Formal Education in Pakistan from Scratch). The book was written by Ohashi Chiho, a JICA expert who has been involved with JICA's projects for supporting non-formal education in Pakistan for over 15 years.

In his opening remarks at the start of the seminar, Makino Koji, deputy director of the JICA Ogata Research Institute, said, "Amidst the COVID-19 pandemic, the number of children in Japan who are deprived of learning opportunities is increasing. We need to be aware that the problems facing Pakistan are also shared by Japan. We once again need to turn our attention back to the topic of inclusive education."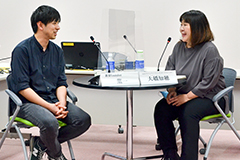 The seminar began with a conversation between the book's author, Ohashi—who specializes in literacy, non-formal education and alternative education—and Haichi, an education YouTuber who has 1.44 million subscribers to his channel. Haichi distributes free classes on YouTube for elementary to high school students who are unable to attend cram schools for financial reasons, and has gained the support of many children.
"There are 22.8 million out-of-school children in Pakistan, which ranks second-worst in the world. After the age of 10, which is the final school year of primary school, there are very limited opportunities for them to reenter the formal education system. We have built an equivalency system to bridge the gap between formal and non-formal education/alternative learning pathways, and created accelerated learning curriculum and teaching materials that help those children to catch up learning competencies of the primary level in a minimum period of time through interactive and practical approaches, so that their learnings are useful in their lives," Ohashi said, introducing her activities and asking about the current situation of children in Japan. Haichi said, "The number of children who do not attend school is increasing, and in the environment in Japan, where going to school is taken for granted, not being able to go leads to a decline in children's feelings of self-esteem. Today's children in Japan are very afraid of failure. They can't take on challenges, so they can't experience success. So I think one of my roles is to use YouTube to tell children that it's okay to fail, from the perspective of an adult who has learned from failures."
In response to Haichi's comment that children should play the leading roles in education, Ohashi said, "As educators, we tend to focus on how to provide education, but Haichi's interactive work with children and parents gives us a different view on education. The power of each person involved in education is significant, and we also need to create structures and environments that allow children to start over even if they fail once. I would like keep these things in mind when I go back to work in Pakistan." In response to a question from a participant on how to raise children's self-esteem, Haichi replied, "Praise rather than scold." To the same question Ohashi answered, "I think in terms of the institution in Pakistan it may be effective to build structures where children can receive official certifications from non-formal education settings, feel recognized, and go on to higher education."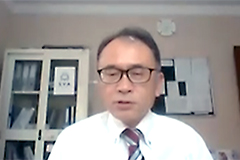 Afterwards, a panel discussion was held, moderated by Shibuya Kazuro, director of the JICA Human Development Department. Ohashi and three other panelists participated in the discussion. Each panelist introduced the aspects of the book which left an impression on them, relating them to their own activities. Their discussion ranged from the importance of flexible education to partnerships with various institutions and fields, to meet the needs of each individual.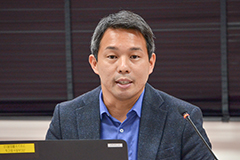 In the Q&A that followed, one participant asked about the growing issues related to children's learning, youth, and women amidst the COVID-19 pandemic. Miyake Takafumi, secretary general of the Japan NGO Network for Education (JNNE), used a case study of the Shanti Volunteer Association (SVA), an NGO to which he belongs to answer the question. He introduced a community library, which SVA is providing operational support for, that offers learning opportunities for children at a Myanmar refugee camp along the Thailand border during school closure.

Nemoto Mioh, deputy at the UNICEF Tokyo Office spoke about how UNICEF has been providing flexible education services, both online and offline, and stressed the need for inter-sectoral collaboration between education and other sectors, such as health and sanitation, as well as the importance of multilateral and bilateral cooperation by JICA and UNICEF.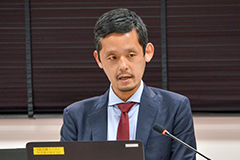 Kawatani Nobuhiro, director of the South Asia Division 2 of JICA South Asia Department, mentioned the possibility of using learning models developed through the JICA project, such as an Accelerated Learning Program that can be completed in three years instead of five, to deal with interruptions in learning due to the COVID-19 pandemic. The panelists also discussed various issues, such as a disparity between the educational content provided by non-formal education and that of formal schools and how to involve local government agencies in spreading non-formal education, as well as the implications for Japan, where non-formal education has not become widespread.
Finally, Sakuma Jun, director general of JICA Human Development Department, brought the seminar to a close by saying, "As indicated by this book's title, 'Anytime, Anywhere, for Anyone,' there should be choices for learning. This seminar made me think about how it is vital for children to learn and live with a sense of self-esteem, even amidst the COVID-19 pandemic, and how adults should support them."
YouTube
Conversation between Ohashi and Haichi (Condensed version)(in Japanese)