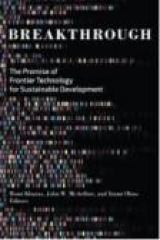 "Breakthrough: Harnessing technology for a better future," an online symposium, was held on Dec. 9, 2021, by the JICA Ogata Sadako Research Institute for Peace and Development (JICA Ogata Research Institute) and the Brookings Institution.

The event was a book launch for "Breakthrough: The Promise of Frontier Technologies for Sustainable Development," edited by Homi Kharas, senior fellow for global economy and development, Center for Sustainable Development, the Brookings Institution; John W. McArthur, director, Center for Sustainable Development, the Brookings Institution; and Ohno Izumi, senior research advisor, JICA Ogata Research Institute. The book was published by Brookings Institution Press for 2022 and is available for free download.

The book is a collection of chapters by experts from various fields examining how breakthrough technologies could drive rapid developmental change to attain the Sustainable Development Goals (SDGs) within the next 10 years. The conditions placed on the authors were that the technologies addressed had to be reasonably mature, directly pertinent to SDGs-relevant outcomes, and have the potential for wide-scale change affecting large segments of the world population or geographies. The fields covered include medicine, agriculture, renewable energy, finance and nature conservation. It is a follow-up to the 2019 Brookings-published book "Leave No One Behind: Time for Specifics on the Sustainable Development Goals."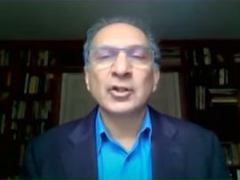 First, a pre-recorded greetings by Makino Koji, director general of JICA Ogata Research Institute, was aired. JICA has built a strategic partnership with Brookings that was initiated in 2010 with the publication of the first book, "Catalyzing Development: A New Vision for Aid." Makino gave congratulations on the publication of the sixth volume of collaborative work. Ohno and Kharas then held welcome conversations to kick off the event.

"When we launched this project, I remember we were all feeling that business as usual wouldn't be enough to achieve the Sustainable Development Goals, and we started to wonder whether there really were technologies that could be applied during this decade of action," Kharas said.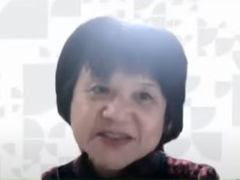 "I think there are two 'happy' surprises for me," said Ohno. "First, the book presents wide-ranging frontier technologies to address the challenges we put previously, such as deep poverty traps, universal health coverage, food insecurity, conflicts and refugees, cities, access to finance and cash transfer especially for women." She also mentioned the book's contribution to addressing the challenges of climate change and nature conservation. "Second, the contributors of this book are dedicated professionals with diverse backgrounds ranging from social entrepreneurs and venture capitalists to development practitioners and researchers engaged in technology innovation. These lineups show that harnessing technology for a better future is a widely shared vision and driving a lot of capable, willing professionals to act," she stated.

Asked to name the biggest issues technology can help with, Ohno cited various possibilities such as vaccine and drug development, lowering the cost of renewable energy, new payment systems, smart and resilient cities, agritech, biotech, satellite technologies for monitoring forest conservation, the prediction of natural disasters and humanitarian assistance by using artificial intelligence.
Kharas said, "One thing I've really learned from the volume is that technological change is a very complicated thing to predict especially over a ten-year horizon. None of the technologies and applications described here have proceeded in a linear fashion. They've each had significant advances and setbacks. We've gone through these pendulum swings of hype and failure. Sometimes we divide people up into techno-optimists and techno-pessimists. But I think anyone reading this collection will end up as a techno-realist, understanding that some things do become possible thanks to new technologies and applications but equally understanding that technology is not a silver bullet for any problem."

A video montage in which co-authors briefly described their chapters was also shared. Next came a half-hour-long panel discussion featuring McArthur with chapter contributors Lesly Goh, senior technology advisor at the World Bank Group, and Bright Simons, president of mPedigree Network.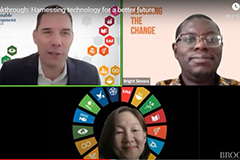 McArthur moderated in-depth discussions on the technologies envisioned by the panelists and invited questions from the audience. One question was about the importance of developing meaningful and more comprehensive metrics and dashboards that communities can use to select the smartest interventions with key technologies most likely to accelerate sustainable development. Simons suggested that we measure the connectedness of a technology to other technologies because most technologies are now dependent on other technologies for core functions. "A technology's ability to be incorporable should now be considered a primary benchmark for success regardless of what type of technology it is. The proof is [whether] that technology is going to be able to interconnect with other technologies, because it will not be able to solve any problems on its own," he answered.

Video of the event, together with twelve chapters of the book, are available at the links below.
Related Links