Address
JICA Laos Office
2nd Floor, Sacombank Building, 044 Haengboun Rd, Ban Haisok, Chanthabouly District Vientiane Capital, Lao P.D.R
JICA Laos Office P.O.Box 3933, Vientiane, LAO P.D.R.
Tel: +856-21-241 100
Fax: +856-21-241 101-2
E-mail: La_oso_rep@jica.go.jp
Map
Due to one-way streets, please take care to plan your journey if you are coming by car.
Please consider parking at Wat Onteu as there are not enough parking spaces at the building.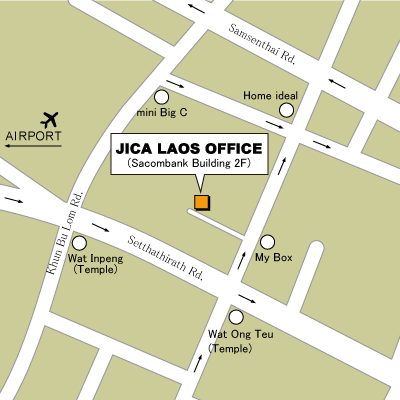 NGO-JICA Japan Desk
Related Information