Activities in Myanmar
Strengthening of Child-Centered Approach Phase II
Background and Aim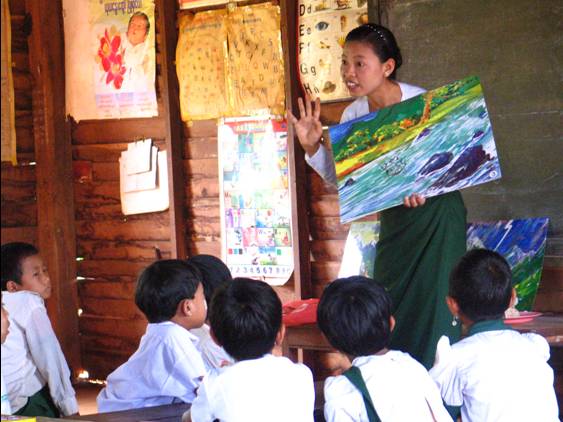 The goal of the Strengthening of Child-Centered Approach Phase II is to change the teaching/learning practice applied in Myanmar from conventional rote learning (memorization and recitation) to a dynamic learning methodology known as the Child-Centered Approach (CCA). This approach places a maximum emphasis on the learning interests of the children themselves to develop their creativity and cognitive problem-solving skills.
Record of Discussion signed on: September 19, 2008
Total Amount: 386 million yen
Executing Agency: Department of Educational Planning and Training (DEPT), Ministry of Education
Project Summary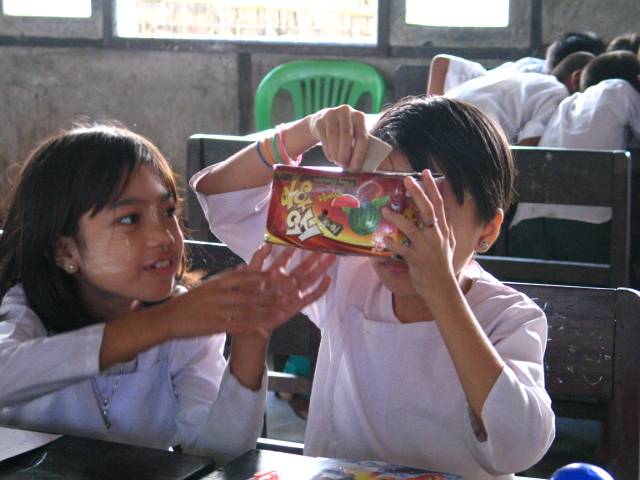 With the goal of extending implementation of CCA practice throughout Myanmar by own efforts of the Myanmar Government, the project is providing support for a variety of training options: improving teachers education based on the CCA concept at Education colleges, establishing cascade-style practical in-service training and supporting school and community based training and meeting. The project is also providing support to prepare mathematic teachers guidebook based on CCA concept. The number of the target township of the Project Phase II is 40 in addition to the 27 townships covered by the Phase I.
Project Highlights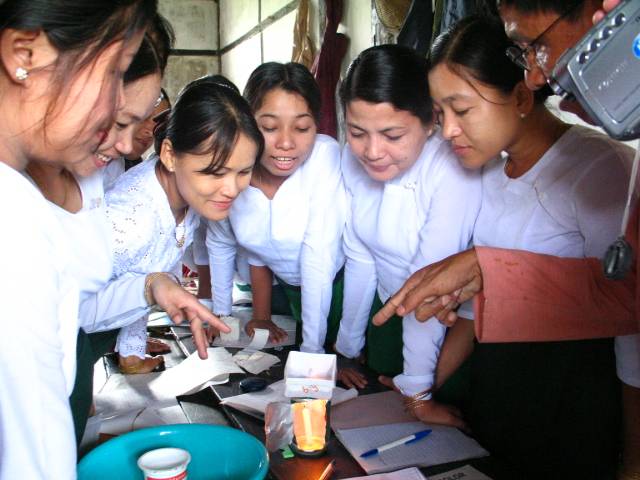 The project is conducting trainings with 4 layers cascade (DEPT staff→Education college teachers→Trainers of targeted township→Primary teachers of targeted township) in order to ensure the speed of dissemination of CCA and establishment of efficient/effective training model with low cost. Capacity building in monitoring of administrators of the Education Ministry to ensure the quality of the trainings is also conducted at the same time.