Spearheaded by the Japan International Cooperation Agency (JICA) and TechShake with support from the Department of Trade and Industry (DTI) and Department of Information and Communications Technology (DICT), the recently held JICA Online Business Matching Event (Demo Day) -Innovation for SDGs- attracted approximately 800 attendees from national and local government staffs, academe, and private sector representatives working in all over the Philippines and was broadcasted live on Zoom and YouTube.
The event was eyed to accelerate public-private partnership (PPP) involving Japanese companies and Filipino counterparts.
Trade Undersecretary Rafaelita Aldaba said the business matching event is part of the "efforts to promote and attract foreign investors" in the Philippines. She also said that the event can pave the way for more collaboration in "fostering the growth" between the Philippines and Japan.
In the Demo Day, ten Japanese companies presented their unique and innovative technology in the field of disaster risk management, environment, and agriculture. This allowed Philippine government agencies, private companies, and other organizations to connect and network with potential partners in Japan. Japanese companies who presented their innovations are: Spectee, Inc., (Artificial Intelligence (AI) technology to address disasters); Daisho Co. Ltd, (slope protection technology that prevents landslide disasters); Aster Co. Ltd. (unique coating material for quake resiliency); OM MFG. Co. Ltd. (unique wastewater treatment system); Kanazawa Engineering Systems, Inc. (recycling technology of waste cooking oil to the fuel); Hinode Sangyo Co. Ltd., (wastewater treatment system utilizing biological method); FujiClean Co. Ltd. (decentralized wastewater treatment system with biofilm); Daikyo Giken-Kogyo Co. Ltd., (insect trap sheet that farmers can use instead of pesticides); King Coal, Ltd. (products for addressing new Panama diseases in banana plantations); and MKP Inc. and Berg Earth Co., Ltd. (cocopeat technology that hydrates crops).
"JICA's PPP promotion program aims for win-win impacts both for beneficiary countries such as the Philippines, and for Japanese companies' business deployment. JICA implements PPP pilot projects that sustainably address and resolve Philippine development challenges. PPP is a positive next step to share Japan's unique innovations in a potential market like the Philippines. The private sector introduces solutions, while also promoting self-help efforts through win-win partnerships," said JICA Chief Representative SAKAMOTO Takema, who stressed JICA's high priority of PPP promotion. SAKAMOTO added "The Philippines and Japan have been exceptionally important 'strategic partners,' which nowadays developed into its highest level historically. The activities of the private sector played a key role to strengthen the partnership of our respective nations."
JICA, the world's largest bilateral aid agency, has introduced the PPP promotion program in its activities to address the Philippines' achievement of Sustainable Development Goals (SDGs) and job creation.
The event also provides a one-on-one business matching opportunity between Filipino participants and Japanese companies which enables to pursue business collaboration between two companies/organizations. Dozens of matching opportunities are expected to be held after the Demo Day.
Please see the following link to get to know more about JICA's PPP Promotion Program.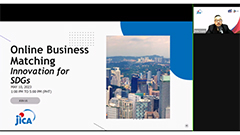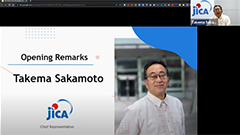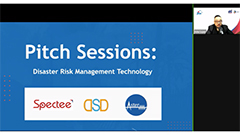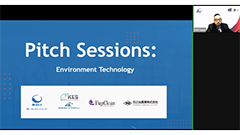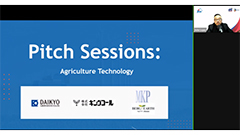 About JICA:
The Japan International Cooperation Agency (JICA) is the executing agency of Japanese Official Development Assistance (ODA), which handles technical cooperation, ODA loans and investment, and grant aid, as well as cooperation volunteers and disaster relief programs. JICA is the world's largest bilateral aid agency with its scale of operations amounting to about JPY 1,536.1 billion for JFY 2021 and a worldwide network of almost 100 overseas offices including the Philippines.
For more information on JICA and JICA Philippines' activities, please log on to https://www.jica.go.jp/english and https://www.jica.go.jp/philippine/english/index.html. Follow our Facebook page for more updates: https://www.facebook.com/jicaphilippines (external link)