Recognizing that severe weather events are more likely to occur these days due to climate change, the Cagayan de Oro (CDO) local government thanked the Japan International Cooperation Agency (JICA) for a flood risk management project in the Cagayan de Oro River Basin inaugurated on 26 May 2023 in Barangay Puntod, Cagayan De Oro City. The executing agency of the Project is the Department of Public Works and Highways (DPWH).
Cagayan de Oro River Basin, found in Northern Mindanao, is nestled in between the coastlines of Macajalar Bay and mountains of Bukidnon and Lanao del Norte provinces. As such, it became naturally prone to severe floods. For example, in 2011, Typhoon Sendong damaged almost 1,100 houses and killed more 1,200 people.
YANAGIUCHI Masanari, JICA Philippines Senior Representative, emphasized that, "Our partnership with the DPWH and local governments like CDO provides a great opportunity to contribute to the build better more agenda of the present Philippine government. Great care has been incorporated in designing the infrastructure using unique Japanese construction method."
The newly constructed dikes and floodwalls help in limiting the increasing flood waters and prevent river overflow, specifically, the floodwalls were constructed through sand compaction piling (SCP) method, which mitigated noise and vibration during the construction works, and protects against liquefaction in case of earthquake. These structures make floodplains and low-lying areas less vulnerable to floods, especially during the wet season.
JICA also noted that aside from hard measures, JICA has been also supporting local governments in the Philippines in disaster mitigation through capacity development and disaster preparedness and awareness.
For the CDO project, the other soft measures include information campaign and publicity (e.g., public consultation). Meanwhile flood forecasting and warning system and land use plan are developed in collaboration with the Philippine Atmospheric, Geophysical and Astronomical Services Administration (PAGASA) and CDO City, respectively. Furthermore, the technical assistance on forest management and mangrove establishment were to be discussed with concerned government agencies.
Other than the flood control projects, JICA also has been supporting climate change resiliency efforts in the Philippines, including forest conservation, sustainable transport infrastructure such as railways, renewable energy, and water resource management.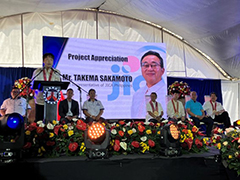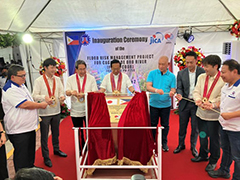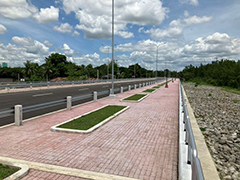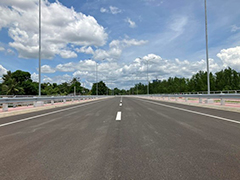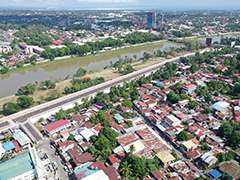 About JICA:
The Japan International Cooperation Agency (JICA) is the executing agency of Japanese Official Development Assistance (ODA), which handles technical cooperation, ODA loans and investment, and grant aid, as well as cooperation volunteers and disaster relief programs. JICA is the world's largest bilateral aid agency with its scale of operations amounting to about JPY 1,536.1 billion for JFY 2021 and a worldwide network of almost 100 overseas offices including the Philippines.
For more information on JICA and JICA Philippines' activities, please log on to https://www.jica.go.jp/english and https://www.jica.go.jp/philippine/english/index.html. Follow our Facebook page for more updates: https://www.facebook.com/jicaphilippines (external link)