On 23rd November, JICA signed a Record of Discussions with the Ministry of Women, Child Affairs and Social Empowerment for the Project for Women's Economic Empowerment through Entrepreneurship, Leadership and Networking, a technical cooperation project, and JICA will prepare to implement the project based on the agreement.
In Sri Lanka, the lives of women and girls have been affected under the COVID-19 pandemic and recent economic crisis. Many women have had difficulties to maintain their livelihoods. As a background, social norms on gender and division of labor by gender in Sri Lanka restrict women's access to opportunities for economic activities and limit women's participation in decision-making processes in a family and a community. Therefore, actions are required not only to provide economic support to women, but also to respond to gender issues and promote transformation of families and communities, and to realize safe working environment and participation in decision-making processes for achieving women's economic empowerment.
The project aims to institutionalize the project model for women's economic empowerment by working together with officers of the Ministry of Women, Child Affairs and Social Empowerment in central and local level through entrepreneurship development and enhancement of women's leadership and networking. To realize this, pilot activities such as business skills training, service and product development in collaboration with both public and private sectors will be conducted in target areas in Ampara and Monaragala District. After the project is completed, it is expected that the Ministry expands the best practice model developed under the project to the broader areas in the country.
The project will be implemented for 4 years and JICA will dispatch experts from early next year. The project will contribute to the achievement of SDGs Goal 1 (No poverty) and Goal 5 (Gender equality) as well.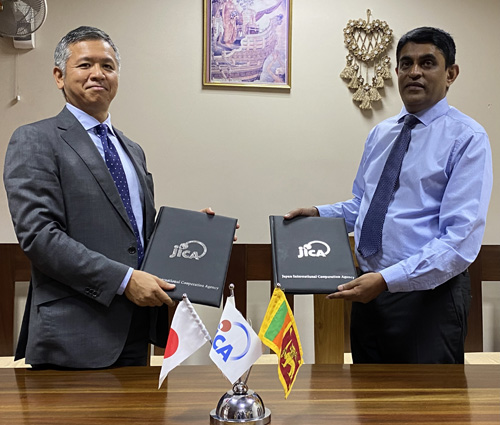 (Left) Mr. Yamada Tetsuya, Chief Representative, JICA Sri Lanka Office
(Right) Mr. H. K. D. W. M. N. B. Hapuhinne, Secretary, Ministry of Women, Child Affairs & Social Empowerment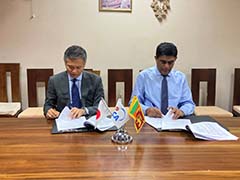 Signing RD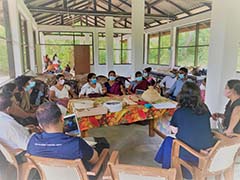 Discussion with relevant officers to identify women's needs of economic activities in grass foot level