After a long period of cooperation between Ministry of Finance and Planning (MoFP) through its Internal Auditor General's Division (IAGD) and Japan International Cooperation Agency (JICA), the two parties successfully completed the Project on a strong note by holding the last Joint Steering Committee meeting on September 23, 2020.
The technical cooperation between MoFP and JICA for the capacity building of Internal Audit started 11 years ago, with the implementation of phase 1 of the Project (March 2009 - October 2012). Key achievements of this phase included development of four training courses (i.e. Planning Course, Preliminary Course, Fieldwork Course, and Reporting & Follow-up Course). Moreover, during this phase, the Internal Audit Handbook was also developed and published in November 2011. The Handbooks were distributed to about 500 internal auditors assigned to Ministries, Departments and Agencies (MDAs) and to Local Government Authorities (LGAs).
Following the successful implementation of phase 1, the second phase of the Project was implemented from May 2014 to September 2020. Phase 2 of the Project inherited some outputs of the first phase and advanced them further. For instance, sophisticated auditing technique (i.e. Risk Based Auditing) was introduced and the Internal Audit Handbook Sets were updated to accommodate new techniques which had been introduced. In addition, even the Champions for Audit Process and Documentation were retrained to become the Champions for Risk Based Audit Process and Documentation. Moreover, this phase also addressed the development of working tools for internal auditors in order to improve awareness of audit committee members and to enhance capacity development model for internal auditors in the IAGD.
Most of the targeted areas were largely addressed. Some of the key achievements include development and distribution over one thousand Internal Audit handbook sets to all MDAs and LGAs, the internal audit tools were also developed and distributed together with the Hand Book Sets. In addition, the project has managed to train 129 champions for Risk Based Audit Process and Documentation. Not only that the project has managed to produce a proposal for Internal Audit Human Resource Management Framework Model and submit it to IAGD for the further improvement of internal auditors' scheme of service.
For more information about press conference,
Please contact:
Mr. John Lihawa
JICA Tanzania Office,
P.O. Box 9450, Dar es Salaam
Tel: 022 211327/30
Mobile: 0754 830 960
Email: LihawaJohn.TZ@jica.go.jp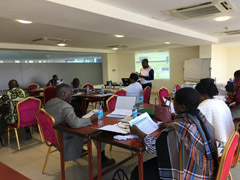 Champions organized and facilitated the training for the staff of PO-RALG to enhance their understanding on the internal audit function in LGAs.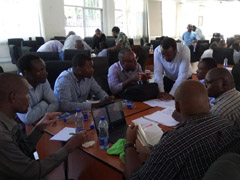 Champions facilitated the training for candidates during the workshops.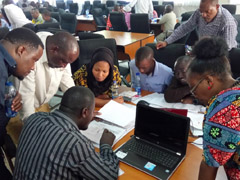 Champion candidates were learning through the peer review of audit working papers to exchange the views and experiences.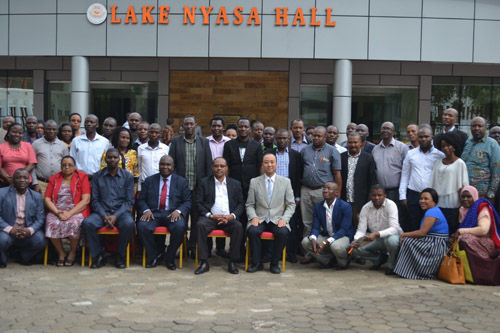 The first Champion Summit was held with all Champions from all over the country.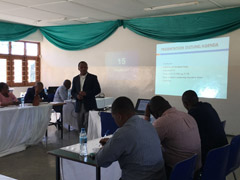 Champions interviewed to the candidate and assessed the candidate's audit working papers to check the practical skills.