In response to COVID-19 global pandemic, since 2020, the Japan International Cooperation Agency (JICA) has been examining more than 2,700 new business enterprises (startups) from 19 African countries (incl. Tanzania) to encourage digital innovation in the continent. In Tanzania, 3 companies selected from 90 applicants were able to win the opportunity by having top innovative ideas. Among those winners, Agrinfo, a Tanzanian Agrotech company, is going to compete in the next step in the African continental level.
On 26th February 2021, JICA and Nikkei, the largest economic daily newspaper in Japan, are going to host an ONLINE pitch event focusing on new technology businesses in Africa. In the event, 10 African entrepreneurs including Agrinfo from Tanzania will have presentations in front of thousands of web audiences mainly from Japanese companies and investors. Several Japanese companies will offer new partnerships or investments in excellent "startups". If any Tanzanian companies are interested in having investments and/or business alliances with Japanese companies, that could be an excellent opportunity for them to learn more about Japanese companies/investors' passion for Africa. Please see the Nikkei's website (https://events.nikkei.co.jp/34777/ (external link)) for more information including online registration.
In Africa, JICA intends to collaborate with various stakeholders to develop entrepreneurship, identify issues experienced by entrepreneurs, make policy recommendations, promote collaboration among enterprises across industries, match up with Japanese companies, promote investment, contribute to "Industrialization", and thereby strengthen ties between African countries and Japan.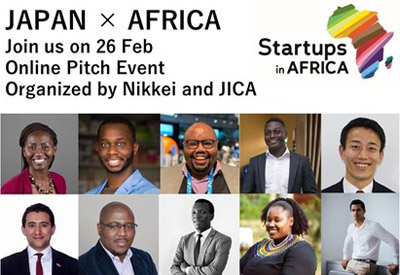 The woman in the lower line's second picture from right is Ms. Rose Peter Funja, CEO & Founder of a Tanzanian startup company called Agrinfo, and the Representative from Tanzania in the above JICA-NIKKEI online pitch event.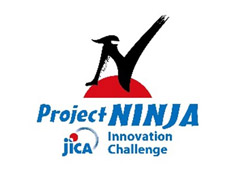 For further information, please contact:
JICA Tanzania Office, P.O. Box 9450, Dar es Salaam, Tel: 022-211327/30
Ms. Teruaki Fujii: Fujii.Teruaki@jica.go.jp and Ms. Mariam El Maamry: Maamry-Mariam@jica.go.jp
About JICA (Japan International Cooperation Agency)
An incorporated administrative agency in charge of administering Japan's ODA (Official Development Assistance), is one of the world's largest bilateral aid agency supporting socioeconomic development in developing countries in different regions of the world.
In Tanzania, JICA has been a long partner of Tanzania for more than 50 years in many sectors since 1962.