Senior Volunteer (SV) Program
Senior Volunteers (SV) are Japanese volunteers from 40-69 years old, who are motivated by volunteers spirit and possess practical knowledge and technical skills backed up by their own abundant working experience in a wide range of fields. The objective of the Senior Volunteer Program is to actively support work for socio-economic development in developing countries.
The first 4 SVs were dispatched to Hanoi, Vietnam in 2001. Japanese SV in Vietnam are mainly active in such fields as Productivity Management, Quality Management, Business Management, Factory Management, Marketing...
Since 2007, short term SVs have been dispatched to Vietnam.
SV Dispatch Achievement (As of May 11, 2021)
Number of SV being dispatched: 194 (Male: 162, Female: 32)
Number of SV on service: 0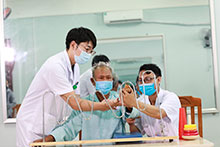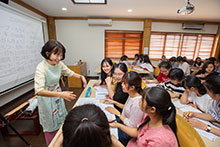 Japan Overseas Cooperation Volunteer (JOCV) Program
JOCV are young Japanese Volunteers, who are to work and live in developing countries for a 2 year service term. Objectives of JOCV Program are to assist these young volunteers to contribute their skills, knowledge and experience to the process of socio-economic development in developing countries and to enhance the friendship relations between Japan and these countries.
Up until May 2021, over 470 of Japanese volunteers have been assigned to work in many cities and provinces nationwide. Japanese volunteers in Vietnam are serving in different fields such as Japanese instruction, health, sports, rural development, education and information service, tourism, forestation…, contributing to social and human development of the country.
JOCV Dispatch Achievement (As of May 11, 2021)
Number of JOCVs being dispatched: 473(Male: 159, Female: 314)
Number of JOCVs on service: 2 (Male: 2, Female: 0)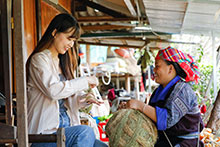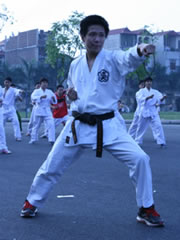 JICA Volunteers allocation Map in Vietnam
(2021 October updated)