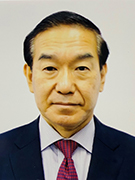 Welcome to JICA Costa Rica's website!
Costa Rica is a small country in Central America with approximately 5 million people You may know this country for its abundant nature and biodiversity as it has been featured in numerous TV programs. It is known as one of leading nations in caring for the environment, as it generates almost 100 percent of its electric energy from renewable resources, and is actively working to respond to climate change by achieving carbon neutrality by 2021. Moreover, it is a nation that appreciates peace. Costa Rican people dislike dispute and the constitution enacted in 1949 abolished its armed forces, and at the same time, centered education and welfare in its national policy. We could say that "environment protection" and "peace" are two symbolic national mottos of Costa Rica.
JICA's cooperation for Costa Rica started in 1974 with the technical cooperation for the electron microscope for the University of Costa Rica. The electron microscope and the technology introduced by Japanese experts are still used after repeated adjustments and improvements done by Cost Rican people over 45 years. At the beginning, they were used for medical researches, but they have contributed to many studies of diverse disciplines including chemistry, agronomy, and mining and manufacturing industries conducted by Costa Rica and other countries. As a Japanese citizen, I am very proud that the Japanese electron microscope and related technologies have been maintained so well and active here, while they are no longer seen in Japan or other parts of the world.
The Japan Overseas Cooperation Volunteer Program also started in 1974, and over 740 volunteers have been sent to Costa Rica to serve in different areas. Nowadays, volunteers serve for human development through diverse activities such as environment education, Japanese language education, and sports. I often come across with Costa Rican opinion leaders who have worked with our volunteers sharing their experiences. They speak of their learnings by working with Japanese volunteers, and express how close and relatable they felt about Japan. Listening to their words, I find values such as perseverance, honesty, politeness, and humility in this country, which we Japanese ourselves tend to forget. In these moments, I rediscover the achievements of our volunteer program.
Similar to Japan, Costa Rica is one of the countries with high risk of natural disasters (According to the World Bank, Costa Rica and Japan rank in 7th and 6th places, respectively). JICA implemented a project on capacity development for disaster risk management in Central America "BOSAI", and invited people from the region to Japan to share the lessons learned, knowledge and technologies on disaster management. Today, many participants of this project are taking the initiative in the process of making Costa Rica's own disaster management plan. The knowledge and experience are shared in a network in Central America to protect as many as lives possible and to build disaster resilient nations.
As Costa Rica has already become an upper middle income country, the scale of our cooperation to Costa Rica is smaller than the cooperation to neighboring countries. However, Costa Rica is a good partner for Japan that sustains and evolves the technologies and knowledge that we have shared through our cooperation programs. We hope that JICA Costa Rica continue to serve for the development and reduction of disparities in this country, as well as in tackling global challenges.
MAEDA Hideo
Resident Representative of JICA Costa Rica
Email: Maeda.Hideo2@jica.go.jp