Entering into the second phase of the project, the Experts in charge of each output started their activities with accelerated spirits. The objective of this phase is to disseminate the outputs and share the experiences of the primary pilot municipalities, namely Atacames, Portoviejo and Salinas, in other municipalities.
During the 4th JCC held on February 15th, 2019 in Quito city, the involvement of Esmeraldas, Sucre and Santa Elena Municipalities, as well as the Governing Council of the Special Regime of Galapagos, in the Project as secondary pilot municipalities was confirmed.
Upon the start of new authority in each municipality on May 14th after the election, the expert team made approaches to these municipalities to request for their participations in the project, and received their positive responses.
SNGRE HQ, SNGRE zone offices, MIDUVI, MIDUVI regional offices and primary pilot municipalities will provide support to the project implementation in the secondary municipalities.
As of June 2019, the experts from Output 1 -Tsunami Evacuation Plan- and the experts from Output 3:-Building Management- started their respective activities in the secondary municipalities.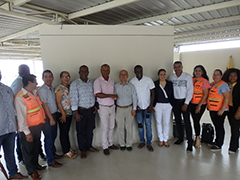 Participants during Project approachment meeting in the Esmeraldas Municipality
(June 14th, 2019)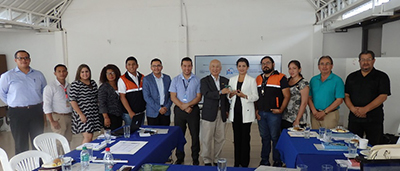 Participants during Project approachment meeting in the Sucre Municipality
(May 31st, 2019)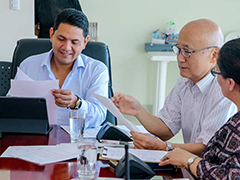 Project Leader, Mr. Tsukamoto explaining about CSR Project to the Mayor of Santa Elena Municipality
(May 28th, 2019)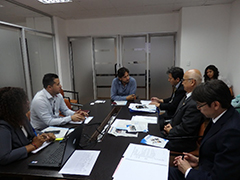 Meeting with the President of the Governing Council of the Special Regime of Galapagos
(June 10th, 2019)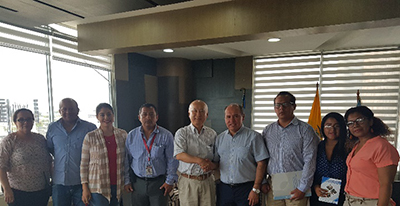 Participants during Project approachment meeting in the Municipality of La Libertad (May 27th, 2019)
La Libertad also participates as a municipality related to the CSR Project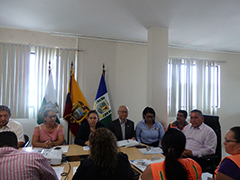 Participants during Project approachment meeting with the new Mayor of Atacames Municipality
(June 3rd, 2019)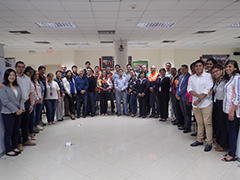 Also the secondary pilot municipalities participated in the 6th Working Group of Output 1 (on June 14th, 2019)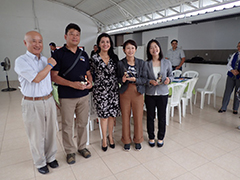 Sucre Mayoress together with Japanese experts
(June 5th, 2019)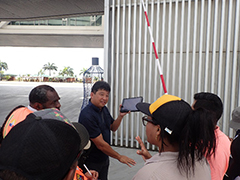 Study on Tsunami flooding depth in Esmeraldas
(June 12th, 2019)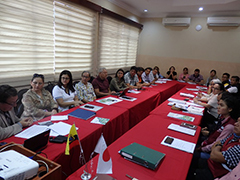 Also the secondary pilot municipalities participated in Working Group of Output 3
(on June 7th, 2019)