JICA co-hosted the Seventh Tokyo International Conference on African Development (TICAD7) from August 28-30 in Yokohama, Japan. At the Conference, JICA organized 31 official side events to discuss various topics in relation to Africa's development with representatives from national governments, private businesses, international organizations, civil society groups, and academia

JICA side event overviews are listed below in accordance with the three pillars of the 2019 Yokohama Declaration endorsed by the Government of Japan.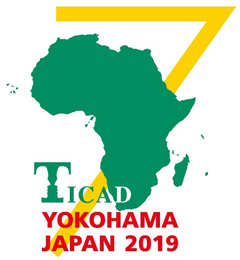 TICAD7 Side Events Organized by JICA
(1) High-level Panel
(2) Economy: Accelerating Economic Transformation and Improving the Business Environment through Innovation and Private Sector Engagement

Economy related side-events covered a wide-array of issues, including industrial human resource development, innovation and investment promotion, enhancing connectivity through quality infrastructure, debt sustainability, and industry diversification.
(3) Society: Deepening Sustainable and Resilient Societies

Society related side-events discussed topics like universal health coverage (UHC), quality education, nutrition, climate change, sustainable urban development and women's empowerment.
(4) Peace and Stability: Strengthening Peace and Stability

Peace and Stability related events discussed efforts to support refugees and internally displaced persons.
(5) Miscellaneous

JICA hosted a TICAD7 kick-off event for Japanese citizens and visitors from Africa where participants danced Japan's traditional Bon Odori. Given the upcoming Tokyo 2020 Olympic and Paralympic Games, a side event was also conducted to discuss the important potential roles that sports can play in Africa's development.