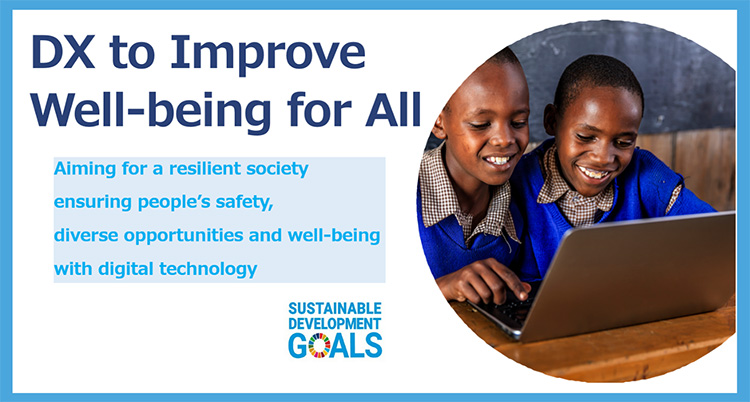 The Internet and Digital Technology are becoming indispensable tools for our daily lives and also essential for socio-economic growth. Digital Technology is rapidly expanding in developing countries and it is expected to help solve various different social challenges and to become the engine for economic growth. It is opportune moment for the global society to address previously unresolved challenges and to achieve higher growth and productivity through capitalizing the power of these tools.
However, many people in the world still lack access to the Internet. The digital divide exists not only between the developed and developing countries but also between urban and rural, men and women, as well as elderly and youth. At the same time, the safety and security of the Internet are becoming global concerns. It is essential to be vigilant and to establish effective safeguards against cyber threats to enjoy the benefits of digital transformation.
To establish the secure cyberspace needs concerted efforts and collaborations of international communities. Japan is working to realize a human-centered society (Society 5.0) and to expand a reliable, free, and globally trusted exchange of data through Data Free Flow with Trust (DFFT) initiative. These initiatives approach both economic development and resolution of social challenges by incorporating advanced technologies into our lives.
JICA has created 20 Global Agenda as strategic areas of its support and the "Digital for Development" is one of these strategic areas. The goal of the Global Agenda on the "Digital for Development" is to support developing countries to harness benefits, solve challenges, mitigate risks, and achieve positive transformation of their economies and societies through advancing digitalization. Capitalizing the power of the digitalization and data, JICA will support building a better society, which is sustainable, resilient and safe for all the people, and where each and every person can explore their diverse opportunities and values, thus improving one's well-being.