How COVID-19 has changed our cities
The pandemic continues to evolve rapidly around the world. Disease progression remains uncertain, as emerging outbreaks and more infectious novel variants challenge the region's progress. Many governments took decisive actions early to contain the pandemic. Despite these actions, significant and persistent impact on both health and economic-related dimensions have been observed across many countries.
The challenges in addressing the disease burden underscores the essential need to strengthen pandemic resilience. This is vital if a region is to mount a concerted and effective response against the evolving COVID-19 pandemic, while at the same time building resilience to address any future disease outbreaks or emerging economic shocks. As a longstanding development partner, JICA commissioned two case study in Africa and in Southeast Asia in order to help inform understanding of disease outbreaks and mitigation measures in these regions with the hope of the extensive research to analyze the impact of COVID-19 in various dimensions will address relevant JICA's potential support for urban areas.
The findings are designed to provide sufficiently granular and timely insights for data-driven decision making by stakeholders involved in the response to COVID-19.
Research period
The report of Southeast Asia-Indonesia, the Philippines, Thailand, and Vietnam: between March and June 2021.
The report of Africa-Kennya and Uganda; September 2020 to November 2020.
Publication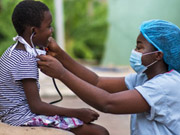 Building Resilience COVID-19 Impact & Response in Urban Areas - Case of Kenya & Uganda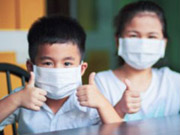 Building Resilience COVID-19 Impact & Response in Urban Areas - Case of Southeast Asia