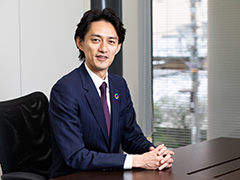 I am pleased to be back in Ethiopia after five years. I am coming back at a time where the country is going through significant political, economic and social changes. Ethiopia is opening up in ways that were previously unimaginable. In the last 10 months, Ethiopia has made peace with neighboring Eritrea, which has led to borders opening up after almost 20 years. The partial privatization of state-owned enterprises have been announced to improve the efficiency of services and to bring in much needed foreign currency. Additionally, the Government of Ethiopia is making a strong push for foreign direct investment by building industrial parks, in the hopes of making the country a light-manufacturing hub.
All these changes will require support in the areas of infrastructure (roads, railroads, electricity… etc), industrial promotion and agriculture to accommodate the burgeoning needs of a growing nation with over 100 million citizens. Estimates show that 41% of the population is under the age of 15, this will require quality education, especially in the areas of science and mathematics. JICA is supporting these four priority areas, in alignment with the needs of the Ethiopian Government and people: (1) Agriculture and Rural Development (2) Industrial Promotion (3) Infrastructure Development (transportation, energy and water) (4) Education.
I would like to highlight an achievement from each priority sector:
1. Agriculture and Rural Development
JICA is addressing Ethiopia's agricultural production capacity by establishing the National Rice Research Center. Rice is a relatively new crop in Ethiopia and JICA is promoting the production and consumption of rice in Ethiopia. By producing rice, it is expected that Ethiopia can save approximately 200 million USD per year from imports.
2. Industrial Promotion
The KAIZEN project has introduced the management philosophy to 631 companies and institutions in Ethiopia. Tangible results have been registered: improving productivity by 37.2%, reducing waste by 55.26%, reducing defects by 31.3%, and improving problem solving capabilities by 50.3 %. Consequently, KAIZEN has now become a national movement and has been incorporated in the Ethiopian governments Growth and Transformation Plan (GTPII) to be fully implemented in all types of industries and export sectors until 2025.
3. Infrastructure Development
Among Development Partners, JICA is a leader in capacity building activities in the water sector. Through its capacity-building center, currently named the Ethiopian Water Technology Institute (EWTI) approximately 4, 000 technicians have been trained nationwide and 1.2 million people have benefited from JICA's water supply schemes.
4. Education
JICA's support in mathematics and science education in Ethiopia has improved the teaching methodology for Grades 7 and 8 and has allowed 20,000 science and mathematics teachers to receive training. Additionally, 28 secondary schools have been built nationwide.
JICA is committed to supporting Ethiopia's nation-building efforts and will continue to develop the trust and friendship that exists between Japan and Ethiopia.
SHINKAWA Makoto
Chief Representative
JICA Ethiopia Office