Background and Objective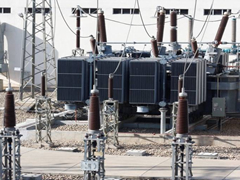 The province of Punjab has the highest demand for electricity (67% of total demand of Pakistan). Moreover, the electricity peak demand forecast of the province is assumed to increase more than double by 2015. The main demand is in the industrial sectors followed by domestic and agriculture sector. As a result of rapid growth of electricity demand, in some grid stations and transmission lines within the NTDC transmission system, the power flow has already exceeded or is estimated to exceed the maximum capacity in the near future. This is going to lead to reduced carrying capacity of transmission system, frequent outages and voltage fluctuations. This project is aimed to improve the reliability and quality of power supply through the reduction of outages and voltage fluctuation and to meet the fast growing load demand by strengthening transmission systems in Punjab province, thereby contributing to local economic development and improvement of living standards of local residents of Punjab province.
| | |
| --- | --- |
| Term | May 2008 to October 2015 (7 year) |
| Total Amount of Aid | 11,943 million Yen |
| Project Location | Lahore and Rahim Yar Khan (Punjab) |
| Executing Agency | National Transmission & Dispatch Company |
Project Summary
This project includes the construction of new 500 kV Grid Station at R.Y Khan and new 220 kV GIS Grid Station at Shalamar, Lahore along with associated transmission lines. Sub-stations and transmission lines to be constructed under this project shall contribute to mitigating the capacity ratio of neighboring substations and transmission lines currently exceeding, or expected to soon exceed, the standard.
Project Highlights
Construction of new 500kV Grid Station at Rahim Yar Khan involve procurement and installation of 2 autotransformer (600MVA, 500/220kV), 2 autotransformer (250MVA, 220/132kV), circuit breakers, bus isolators, line bays and auxiliary. Transmission lines component include in and out arrangement of 500kV Guddu-Multan 3rd Circuit at Rahim Yar Khan 500 kV substation with Quad Bundle ACSR "DRAKE" conductor (60 KM) and the main equipment include 32 double circuit steel towers, 72 single circuit steel towers, 720 KM drake conductor, 60 KM OPGW and 26 KM Shield Wire.
The construction of 220kV GIS grid station at Shalamar includes 3 autotransformers (160 MVA); line bays; transformer bays and auxiliary. The transmission line component include 220 kV transmission line for in/out of K.S.Kaku-Ravi and Shalamar-Gazi Road.