Bhutan at a Glance: Birds
It is reported that more than 700 species of birds can be found in Bhutan. Being such a diverse terrain, birdwatchers report new species of birds every year. Some birds remain permanently on higher ground whereas others prefer warmer plain areas. Yet others are seasonal migratory birds coming from India. There are many bird-watching programmes for tourists travelling to Bhutan.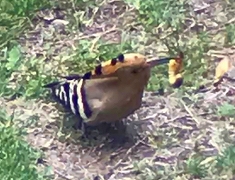 Hoopoe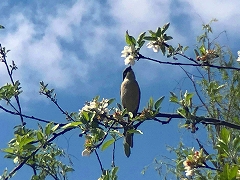 Shrike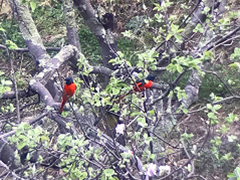 Minivet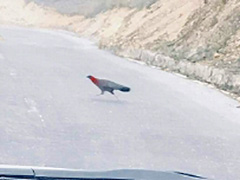 Pheasant
Hybrid of Traditional and Modern Construction
The project has been constructing testing specimens around the examination facility in the premises of the Department of Culture (DOC) since April 2019. Having had tested specimens retrofitted last time, this time the new specimens are being reinforced from the beginning. Therefore, it is useful to apply various reinforcement methods, such as putting iron bars inside the walls before ramming the earth and sandwiching a reinforced concrete (RC) band in during the ramming process. Such a hybrid of traditional and modern technology will be evaluated with a series of stress tests being carried out during the coming autumn.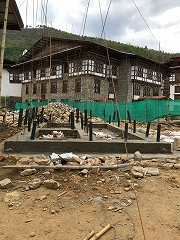 Concrete footing for a rammed earth specimen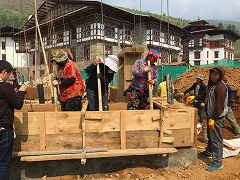 Ramming an earth wall that is reinforced with iron bars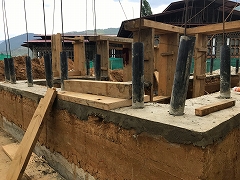 Band of RC between rammed earth wall