A team of 22 students from Ashinaga African Initiative (AAI), a Japanese foundation, on 18th November 2019 visited JICA site projects; Queensway substation and TVET-LEAD at Nakawa Vocational Training College to equip themselves with knowledge of development works in Uganda and gain inspiration to join the fields.
The students reported about their findings after the visit. Here are amazing stories of their lessons learnt.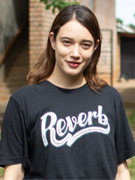 Niki Tokunaga (an intern from Japan)
First off, on behalf of all students that visited JICA Projects in November last year, I want to express our appreciation to the fulfilling, informative and well-structured one day trip led by JICA.
It started with the overview of JICA Uganda, challenges that Uganda is facing and inspiring talk about career. We had a good idea of how things work when we visited different project sites, and also had an opportunity to rethink about our choices.
The sites we visited covered a wide range of industry sectors, which benefited students with different interests and ambitions. Therefore, being able to learn about a sector that interests them was great. However, they were also able to learn more about different sectors through the trip, which broadened their minds.
Also, we were able to see and understand the strong connection between Japan and Uganda. As Ashinaga is a Japanese organization that provides financial and academic support for the students, and many of them are going to university in Japan, showing them good ties between Japan and Africa is essential in building strong relationships even after they finish receiving substantial support from Ashinaga.
I believe these relationships don't end between the students and Ashinaga, but will also contribute to good relationships between their home country and Japan, or as far as between Africa and Japan. Again, thank you JICA for this wonderful opportunity.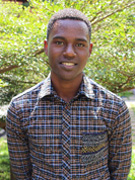 Apollo Ssenyange (a student from Uganda)
During our visit to JICA Projects, we had an informative briefing about JICA and Japanese ODA in Uganda by Mr Muhame Ivan, a program officer in charge of Infrastructure Development.
Later, SARAYA delegate, Ms. Robinah Ajok led us through her Education as an ABE Initiative Scholar and career path and wrapped up with advice on how to be; time conscious, healthy and conscious about our security and society.
At Lubaga hospital, we had a session on how to effectively wash our hands using an alcohol sanitizer, a product of SARAYA. In this, we had an opportunity to use coloured light to check out for germs after rubbing hands with alcohol.
At Queens Way substation, we were briefed by Eng. Mugerwa Mike about the operations at this site especially how noble and critical this station is in the nation's power grid as well as the future prospects.
At NVTI, we received explanations about JICA projects and activities by Mr. Omoo Francis the Deputy Principal and then had a guided tour to workshops; wielding and metal works, wood and furniture, as well as electricity workshops. We learnt how Japanese machines are used at NTVI in giving practical skills to students.
Most importantly, we got to know that vocational training is not for failures in high school as highly conceived in Africa, but rather for the geniuses because for any country to become industrialized, vocational training is crucial as it provides the required work force.
The trip was exceedingly informative and undoubtedly, each one of us had several takeaways, ranging from education to employment, covering a range of life aspects with sight, hearing and sometimes doing which is very vital in discovering our societies as future leaders. It's on this note that on behalf of the Ashinaga Africa Initiative (AAI) student fraternity, I appreciate JICA for giving us this valuable opportunity to explore and learn more beyond classroom.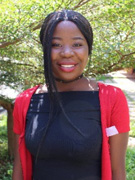 Esther Esoesa Uwadione (a student from Nigeria)
The trip to JICA Uganda office is the most educative one I have ever had and I am entirely grateful for the opportunity.
The members of the Ashinaga Uganda Kokoro-juku (the core of Ashinaga Africa Initiative) got to discover amazing ways in which the governments of Japan and Uganda are collaborating to improve the lives of Ugandan citizens through JICA.
At JICA office, I was stunned by the organization and how the staff presented to us; very factual and brief to-the-point. Overall, I liked the fact that JICA is also focused on improving people's ability to become independent.
We then went to Lubaga Hospital to learn about how to stop spread of infections using Saraya hand-washing alcohol. The product is so different from others because it is odourless and potent in killing germs and keeping hands clean.
After the hospital visit, we went to Queensway Substation before heading to Nakawa Vocational Training Institute (NVTI) which focuses on eradicating the problem of unemployment by equipping youths with real-life skills. It was quite eye-opening because I had never been to a place like that.
All these examples of how the Japanese government works together with Uganda has taught me that a country's relation with another is very important and can go a long way in improving the lives of its citizens.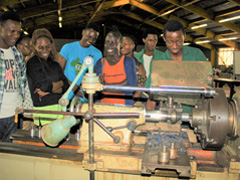 Ashinaga students at a metal workshop at Nakawa Vocational Training Institute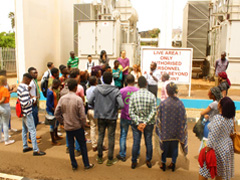 Ashinaga students at Queensway Substation