JICA's Contribution since TICAD 7
In 2019, Yokohama Declaration 2019 and its implementation plan were adopted as the outcome documents of the 7th Tokyo International Conference on African Development (TICAD 7). Based on these documents, the Japanese government announced Japan's contributions for Africa under TICAD7.
Three pillars of Yokohama Declaration 2019
Accelerating economic transformation and improving business environment through innovation and private sector engagement
Deepening sustainable and resilient society
Strengthening peace and stability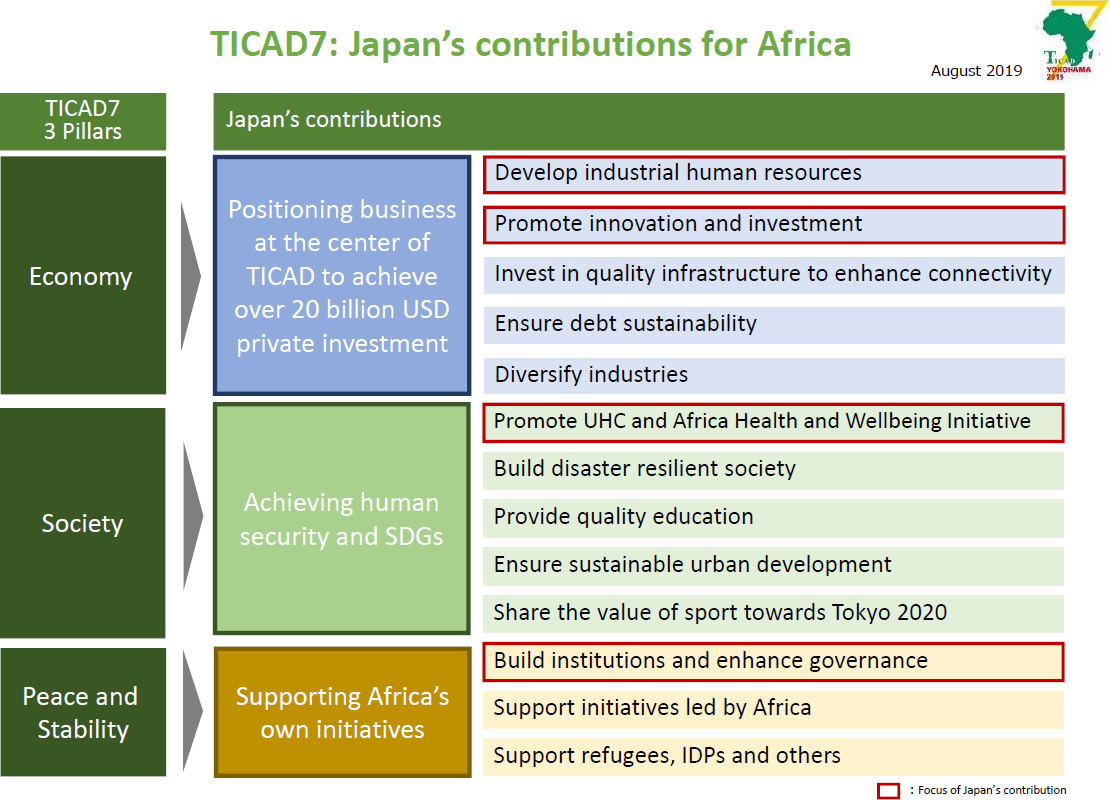 JICA has implemented various projects to materialize the Japan's contributions, and have brought key achievements.