Flue Gas Desulphurization Construction Project for Ugljevik Thermal Power Plant
Background of the Project:
Thermal power plant, which is built in 1985, is not adjusted to the strict EU environmental standards regarding the emission of SO2. Significantly large amount of Sulphur in flue gases causes large air contamination and has very bad impact on peoples' health as well as on the environment.
All Balkan countries which are in the negotiation process with the EU have obliged to decrease SO2 emission in thermal power plants to the acceptable level of 200 mg/Nm3 by 2023. This goal can be achieved by installation of flue gas desulphurization facilities in existing thermal power plants.
Project type : ODA Loan
Project objective : Lower SO2 emission to EU level
Project sites : Ugljevik, Republika Srpska
Duration : From 2009 to 2019
Executing Organization : Ugljevik Thermal Power Plant
Expected Results

| | |
| --- | --- |
| 1. | Flue gas desulphurization facility is installed |
| 2. | EU standard for SO2 emission is achieved |
| 3. | Health condition of people and environment are improved |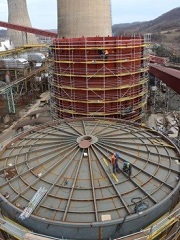 Flue-gas desulphurization facility construction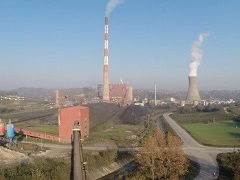 Ugljevik Thermal Power Plant