On Tuesday 2, June 2020, Phnom Penh Department of Public Works and Transport, Embassy of Japan, JICA, CTI Consultant Company and TOA Contractor Company commenced the Full-scale Mechanical Screen of the Project for Flood Protection and Drainage Improvement in Phnom Penh Capital City Phase 4.
The mechanical screen is an automatic mechanical drilling system that helps to collect garbage in front of the drainage pipes at 4 pumping stations constructed in JICA Flood Project Phase 2.
Before installation of the mechanical screen, people were required to dive into the pit in order to remove the trapped garbage while this new screen will be able to eliminate the garbage automatically, and transfer the removed garbage by mechanical equipment. In addition, the new mechanical screen will contribute to the well-maintained city drainage, safer labor condition, and as well as clean water environment by eliminating the garbage from wastewater.
Credited: Water/Environment, JICA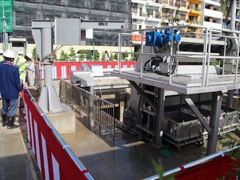 Mechanical Screen Pit (Psar Kandal)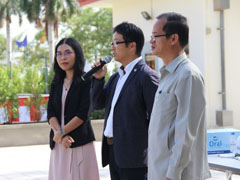 Opening speech by First Secretary of EoJ Cambodia and Director of Phnom Penh DPWT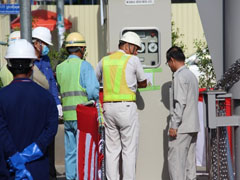 Operation Control Panel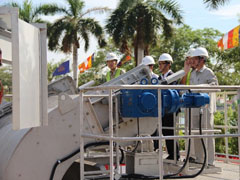 Activation of Mechanical Screen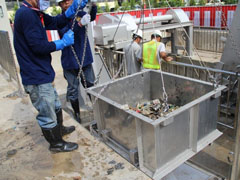 Garbage collected from screen pit