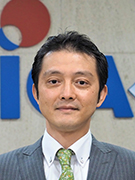 The era of "Reiwa" has started in Japan, and a new government has inaugurated in India. We would like to renew our commitment and rebuild our work this fiscal year. Looking back on the last fiscal year (FY 2018), we signed loan agreements with the Indian government for an environmentally friendly pumped-storage power plant and a dairy project that aims to improve the lives of farmers. We also provided policy-based lending for promoting SDGs (Sustainable Development Goals) for the first time in JICA's operation. This project promotes the implementation of the policy actions necessary to achieve SDGs in India and supports development projects in backward districts. Last year's commitment amount of the Japanese ODA loans was about 53 billion yen (approximately INR 3,700 crores), the loan disbursement amount actually used for the projects was about 26 billion yen (approximately INR 2,300 crores) and both were the largest ever.
Among the on-going projects, we celebrated the commissioning of the entire Chennai Metro line, partial opening of the Ahmedabad Metro, completion of the Odisha Sewage Project, and the commencement of full-scale construction of the Mumbai Trans Harbor Link. In the states of Tripura and Himachal Pradesh, new biodiversity conservation projects were launched officially. The high-speed rail project, which has a high degree of attention, is in the process of tendering for several packages. In the field of technical cooperation, we have launched a new railway safety capacity enhancement project aimed at mitigating railway accidents. In addition, we are continuing to implement human resource development cooperation in the manufacturing sector and measures against mountain disasters in Uttarakhand.
In supporting Japan's small and medium-sized enterprise, demonstration projects were launched such as those for high-strength concrete production, a remote monitoring system for household wastewater treatment, the introduction of environmentally considerate toilets, and human resource development for modular molds. In the program of the Japan Overseas Cooperation Volunteers (JOCV), eight volunteers, including Japanese language teachers, were dispatched last fiscal year and have begun their activities.
We also published a paper from JICA Research Institute on the success factors of social enterprises in India. The paper studies the cases of social enterprises that have significant positive impacts on people's lives in the fields of agriculture, water, employment promotion, etc., by utilizing business approaches. We are exploring collaborated actions with the social enterprises in the development field.
In this fiscal year, based on the new policy of the new government, we shall continue to engage in supporting large-scale economic infrastructure, development projects in the social sector, and facilitating the progress of on-going projects. Furthermore, based on the "Free and Open India-Pacific" concept, we will promote joint projects in neighboring counties, Asia-Africa cooperation, and the connectivity project in northeast region under the framework of Japan-India collaboration.
Katsuo Matsumoto, Chief Representative
JICA India Office
Dated: June 1, 2019
To explore JICA's activities in India, please visit the weblink below: