New Delhi, September 21,2021: The world has a plausible road to achieving net-zero emissions in the global energy sector by 2050, but it is limited and demands a massive shift in how energy is produced, transported, and utilised globally as per a special report by International Energy Agency (IEA). JICA aims to support India in meeting goals such as secure and affordable energy supply, universal energy access, and robust economic growth.
Speaking on the occasion of Zero Emissions Day, Mr. SAITO Mitsunori, Chief Representative, JICA India, said, "Climate change is a substantial threat to human security, stability and prosperity across our societies. As a development partner, JICA is exerting efforts to address climate change in developing countries with the momentum of the Paris Agreement and other international frameworks, including the SDGs and the Sendai Framework for Disaster Risk Reduction 2015-2030. Recognizing the importance of generating long-term solutions for India, we have provided strategic counsel and support on smart innovations. We are working together on programmes that will help us improve the energy efficiency and thereby have a positive impact on the environment. The goal is to take a comprehensive strategy to mitigate the effects of climate change."
JICA assists India's sustainable development by funding metro rail projects across the country, with an aim to provide a public alternative mode of transportation that decreases pollution and traffic congestion in its cities, and carbon emission as well. Toward this, JICA has contributed over 1.3 trillion Japanese Yen (approximately INR 81,000 crore) in ODA loans for metro rail projects in Delhi, Bengaluru, Kolkata, Mumbai, Chennai, and Ahmedabad. The United Nations (UN) has approved the Delhi Metro as the world's first metro rail system to get carbon credits for decreasing greenhouse gas emissions.
Efficient use and generation of energy is vital for attaining zero emission goals. Japan's competence in energy efficient technology and system and building renewable energy systems has been supporting India's development in a sustainable and energy-efficient manner, reducing carbon / Green House Gas emission. Currently, a total of 12.1 GW projects covering wind, solar, thermal, hydro, Cogen and storage, are successfully undertaken by the Indian Renewable Energy Development Agency Limited (IREDA ) and India Infrastructure Finance Company (IIFCL) with two step yen loan from JICA which is sovereign side approach.
JICA is also very active in non-sovereign side approach, Private Sector Investment Finance (PSIF). On March 25, 2021, JICA signed a Loan Agreement for a maximum amount of JPY 10 billion with Indian Non-Banking Financial Company, Tata Cleantech Capital Limited (TCCL) to support the company to offer loans to businesses across India that focus on renewable energy generation, electric vehicles (EV) as well as energy efficiency following the Green Loan Principles. TCCL, a joint venture between Tata Capital Limited (Tata Group) and IFC (World Bank Group) is a first of its kind Private Sector Green Investment Bank with focus on climate finance and advisory services. Internationally recognized by its induction in the coveted Green Bank Network, TCCL is the premier Indian entity and first Private Sector Climate Finance Institution to be part of this network.
Through all its projects in India, JICA strongly attempts to empower comprehensive growth in the environmental, social as well as economic dimensions.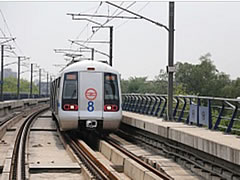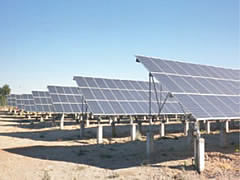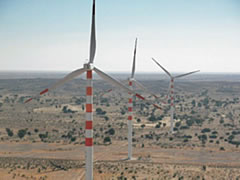 About JICA
Established, by a specific law, as an incorporated administrative institution under the Government of Japan, the Japan International Cooperation Agency (JICA) aims to contribute to the promotion of international cooperation, as a sole Japanese governmental agency in charge of ODA implementation. JICA is the world's largest bilateral donor agency. JICA works as a bridge between Japan and emerging countries, and provides assistance in forms of loan, grant and technical cooperation so that the emerging countries can strengthen their capabilities.
For further information, please contact:
JICA India Office
Shusaku Takada / Aishwarya Mishra
+91 11 49097000
Takada.Shusaku@jica.go.jp
Mishra-Aishwarya@jica.go.jp
Edelman India
Rakhi Aurora
+91 95990 67185
Rakhi.Aurora@edelman.com