Japan International Cooperation Agency (JICA) in collaboration with the Ministry of Health, Indonesia organized an Oxygen Concentrator Training on 16th - 17th February 2022 after handing over 400 units' donation of medical equipment to support Indonesia's effort during the COVID-19 outbreak in Indonesia last year. The activity aimed at supporting medical professionals and health officers at the front line to prepare in assisting the vulnerable groups impacted by the pandemic in the health service center.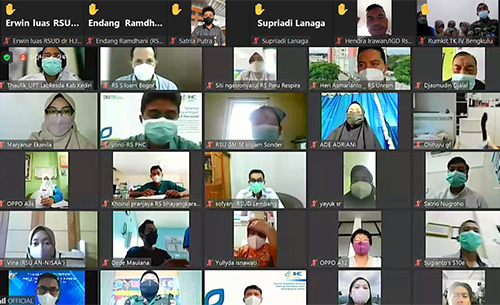 This additional training was a co-hosted with Ministry of Health of Indonesia, in collaboration with WHO Indonesia. This online activity successfully gathered approximately over enthusiastic 1000 participants, from regional health offices, hospitals, and puskesmas across the county. This two day's training focused on both Theories and Practical/Technical aspects through active and interactive participations.
The training was opened with a remark by dr. Andry Chandra, MARS - Coordinator for Sub-directorate of Referral Health Services Facilities and Hirose Nahoko - Project Formulation Advisor, JICA Indonesia Office.
Followed by a material session presented by dr. Maria Regina - WHO Indonesia "Infection and Prevention Control in the Context of Oxygen Therapy" and Manabu Ohuchi - Senior Clinical Engineer (Director of Training Institution, Air Water Group, Tohoku Branch) "Presentation of Maintenance of Oxygen Concentrator".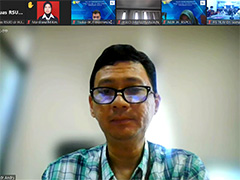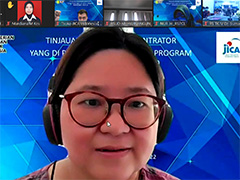 There was also a practical session delivered from the vendor technician about Oxygen Concentrator's utilization, operation, and maintenance.
JICA believes that sustaining a high maintenance and ensuring the skillset of end-users is crucial in order to fully utilize the potential of the health equipment itself, and to prepare for the surging cases in the future. JICA will continue to support capacity building through similar activities.
JICA appreciates all the active participation!