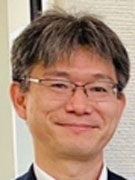 I,TOYAMA Kei, arrived in Baghdad in February 2020 as the Chief Representative of JICA Iraq Office. JICA would like to work for solving development problems tenaciously with relevant stakeholders and to deliver the fruit of our cooperation as soon as possible for the reconstruction and development of Iraq.
Iraq has the huge and fertile land formed by Tigris-Euphrates river. The ancient Mesopotamian Civilization arose, and city civilization and agriculture have been developed particularly on this great land. In the 20th century, Iraq has progressed its way to industrialization based on the fifth largest oil resources in the world. In addition to the abundant human resources, educational standard of the people has been constantly high. Therefore, Iraq naturally has sufficient potential to achieve a medium- to long-term sustainable development.
However, Iraq has experienced several wars and conflicts since 1980. The country continues to face long struggles to overcome destruction and damage from a succession of wars. The insurgency of Daesh since 2014 has hindered the reconstruction efforts, but finally, the reconstruction activities are getting into full-scale since 2018.
In the above effort, there are many challenges. With a gross national income (GNI) per capita of approximately USD 5,878, Iraq is classified as an upper middle income country. However, the lives of the Iraqi people are far more difficult than such classification indicates. The severe damage and destruction of socioeconomic infrastructure from the repeated wars still forces people to live under harsh conditions and causes social unrest such as unemployment. Besides the lack of infrastructure, diversification of industry, creating employment opportunities, and public and financial reform are the important agenda to achieve.
In 2003, the Government of Japan announced the assistance package totaling USD 5 billion in Madrid at the International Donors' Conference on Reconstruction in Iraq, paving the way for expanded collaboration between JICA and Iraq. The first field office in Iraq opened in 2009, and subsequently, formally established the Representative Office in 2011. Over the past decade, JICA has provided more than JPY 830 billion (approximately 7.7 billion USD) in Japanese ODA loans for 31 projects to develop various infrastructures in the areas of electricity, port, bridge, water supply and sanitation, irrigation, and telecommunications, among which some have been completed and started the operation for the service delivery. JICA has also been implementing technical cooperation, including training programs that have enrolled more than 10,000 Iraqis in Japan or in a third country in order to develop the human capital in Iraq since 2003. To address the diverse needs for reconstruction, we are committed to provide support focusing on (1)strengthening the foundation for economic growth, (2)revitalizing the private sector, (3)improving the quality of life, and (4)strengthening governance.
We continue to support the reconstruction and development of Iraq and to further strengthen the relationship between Iraq and Japan. Therefore, I cordially hope that everyone reading this message would join together and work together for the goal we pursue.
TOYAMA Kei
Chief Representative
JICA Iraq Office