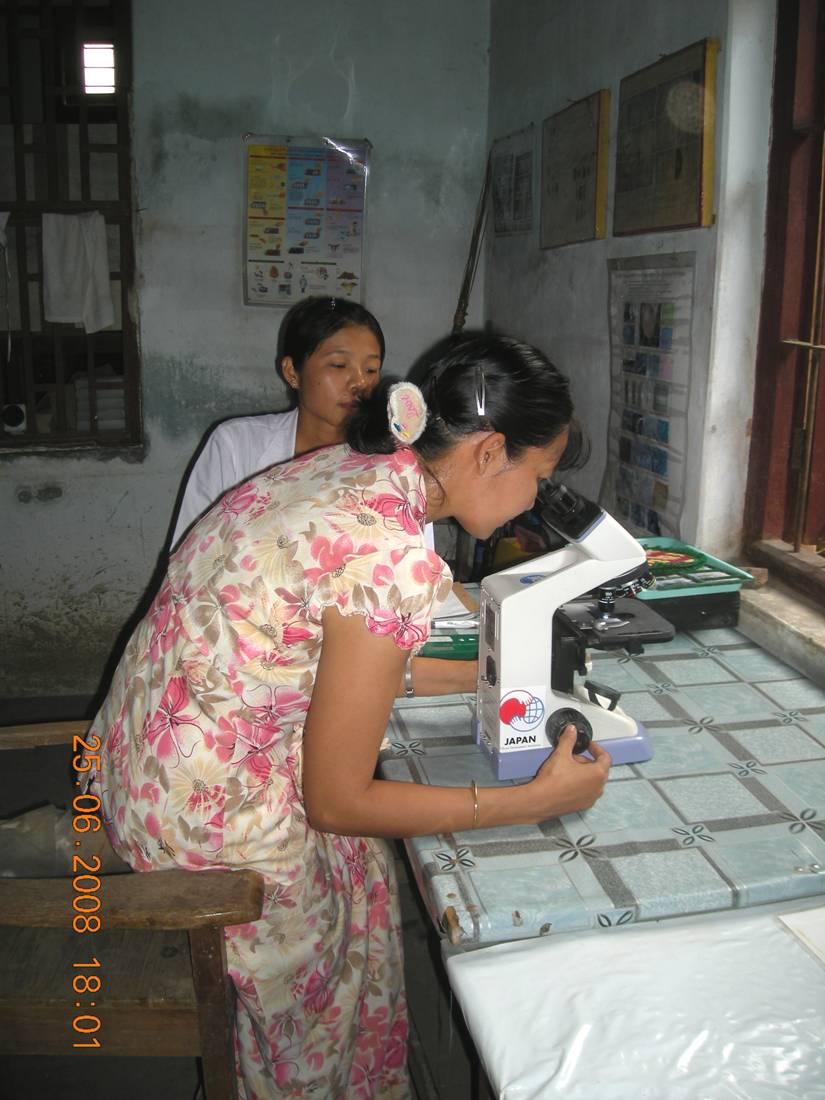 Urgently needed countermeasures for AIDS, tuberculosis and malaria are the top priority issues of Myanmar's National Health Plan for the years 2006 to 2011. The number of persons in Myanmar infected with HIV/AIDS is estimated to be 330 thousand with a prevalence rate of 1.3 percent. Malaria and tuberculosis rank as the top two leading causes of death in Myanmar and it is also necessary to take measures urgently.
Record of Discussion signed on: January 19, 2005
Total Amount: 850 million yen
Executing Agency: Department of Health, Ministry of Health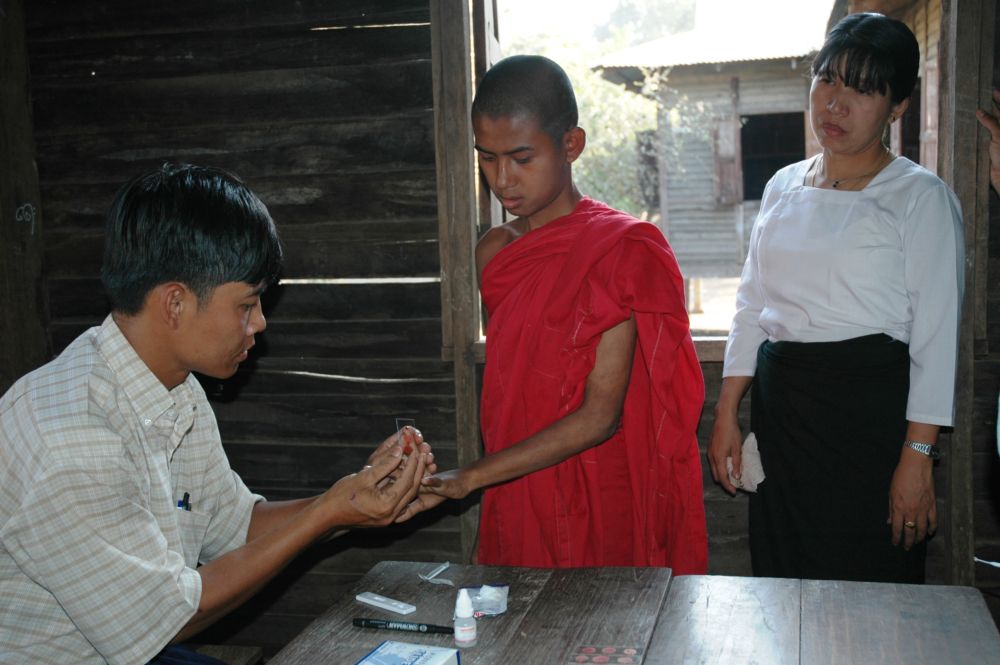 For AIDS prevention, this Project is developing a blood donor registration system to be introduced to major hospitals. Tuberculosis is to be the subject of a national study on prevalence rates scheduled for 2009, based on the results of a previously supported 2006 study. Malaria is being addressed by mapping infection rates by region. Those regions with high rates are receiving mosquito nets, rapid diagnosis kits and anti-malaria drugs, while local residents are being asked to practice prevention, early diagnosis and treatment.