Activities in Myanmar
Project on Strengthening of Rehabilitation
Background and Aim
According to a World Health Organization (WHO) estimate, there are approximately five million persons with disabilities in Myanmar. The Ministry of Health is currently developing services to prevent disabilities as well as health and medical services such as rehabilitation, but still faces significant problems in the scope, content and quality of their services.
Record of Discussion signed on: March 31, 2008
Total Amount: 340 million yen
Executing Agency: Department of Health, Ministry of Health
Project Summary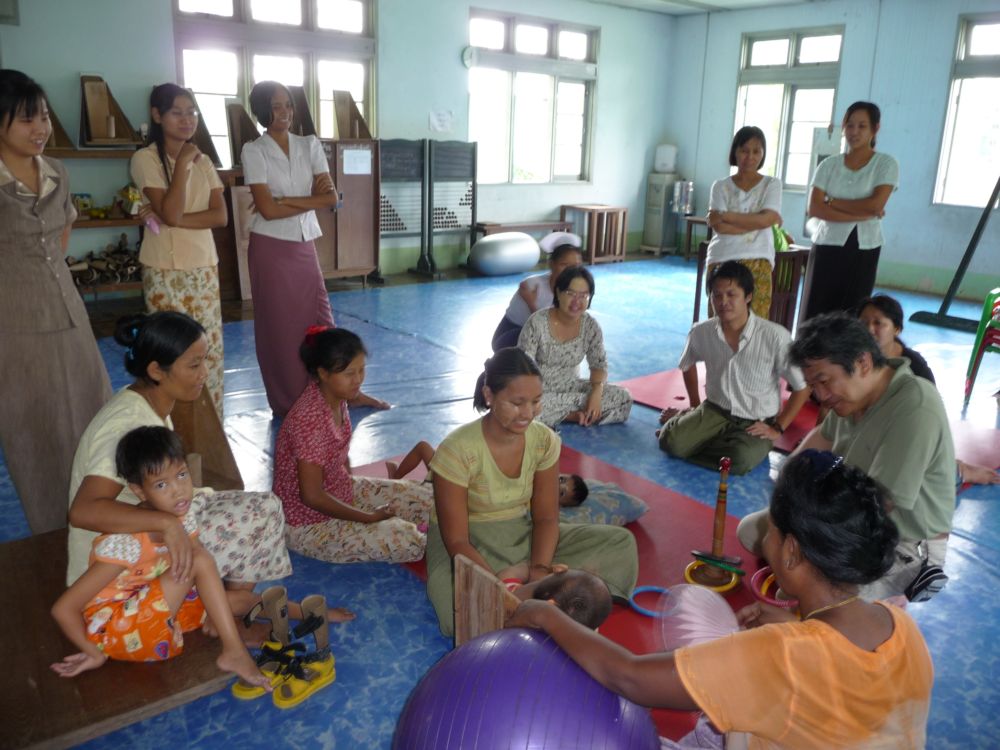 The Project aims to improve the health and medical services in Myanmar through three activities based at the country's sole national rehabilitation hospital. The activities are as follows:
Improving the training system at the national rehabilitation hospital by developing talented personnel involved in rehabilitation services
Upgrading the national rehabilitation hospital into a barrier-free environment, providing rehabilitation aids, and implementing practical training of therapeutic methods
Building and enhancing networks for rehabilitation personnel to strengthen the cooperation between the national rehabilitation hospital, the Ministry of Social Welfare, Relief and Resettlement and other agencies.
Project Highlights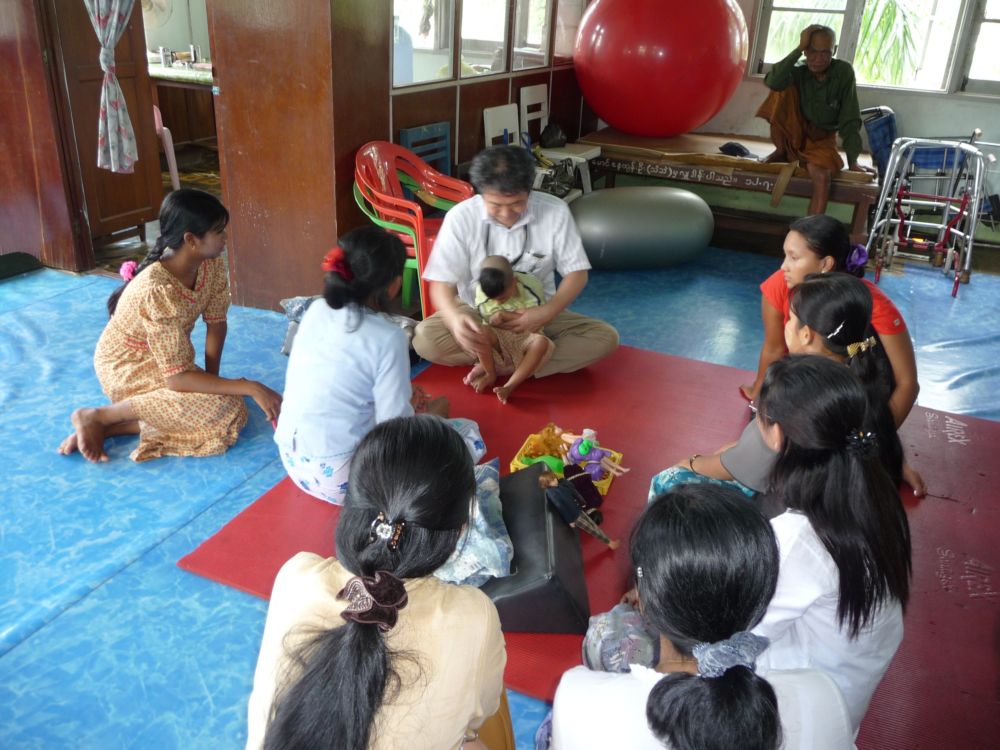 The national rehabilitation hospital provides services such as exercise therapy, physical therapy, occupational therapy, child occupational therapy and prosthetic and orthotic workshop. The project is now engaged in activities to improve the quality of these services, and to enhance the practical training of incoming students from medical technology colleges.