Activities in Myanmar
Child Health and Nutrition Project
Background and Aim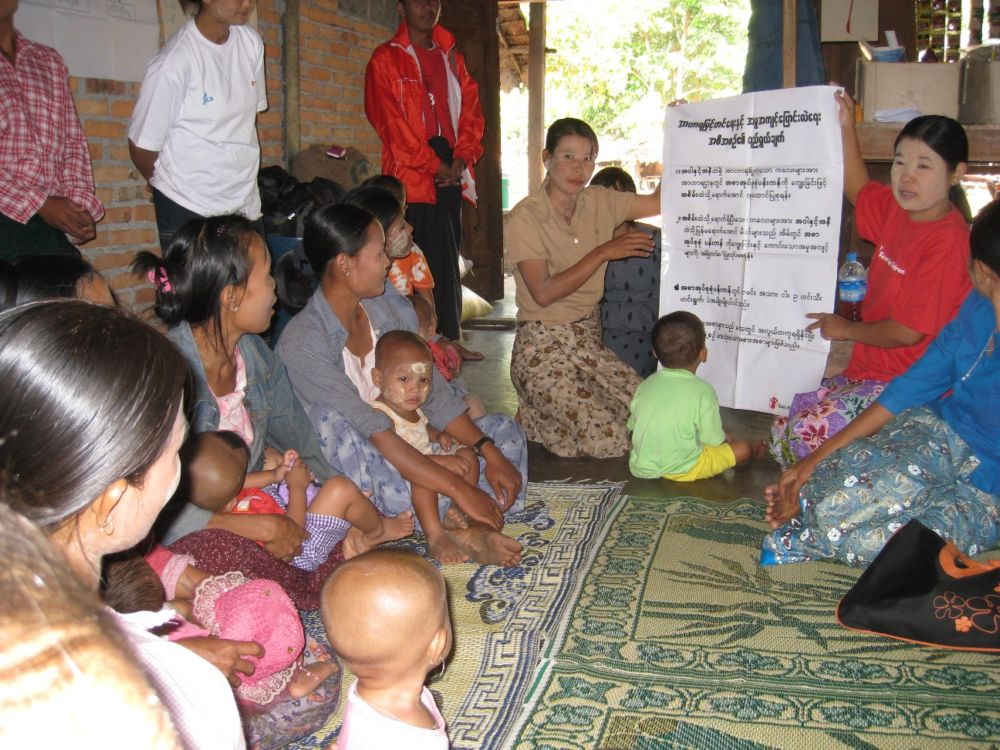 Kayin State in the east of Myanmar is home to many of the country's Kayin minority, whose children endure some of the worst problems of health and nutrition in the country. Children under age five in particular face the problem of malnutrition, have a low percentage of inoculations, and often lack access to safe drinking water and toilets. The objective of the Child Health and Nutrition Project (CHNP) is to alleviate this situation.
Record of Discussion signed on: December 9, 2005
Total Amount: 50 million yen
Executing Agency: Department of Health, Ministry of Health
Project Summary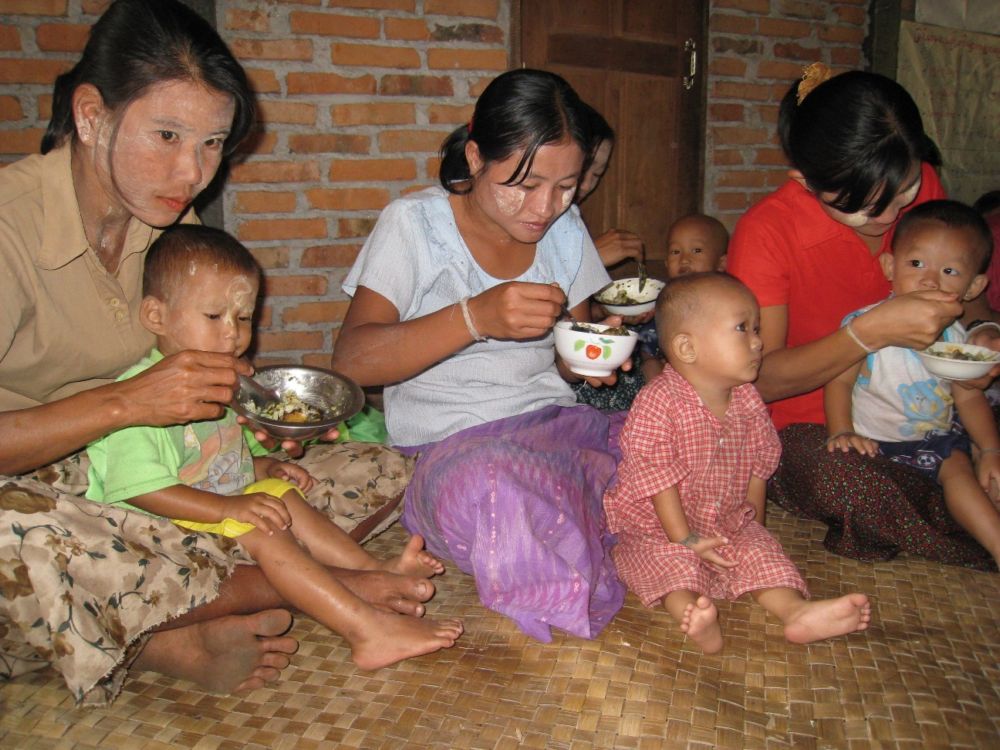 The CHNP is working to improve children's nutrition in the 30 villages of Hpa-An Township in Kayin State. Project activities include education to increase awareness of health and nutrition among villagers, especially families with children, and to teach positive habits when necessary. Such habits include parents regularly preparing nutritious meals and ensuring that children eat them. This is further supported by providing sfeeding sessions and micronutrients such as vitamin B1 to supplement nutrient consumption. Additional activities include the installation of toilets to prevent diarrhea, the building of a subrural health center and providing specific training for midwives.
Project Highlights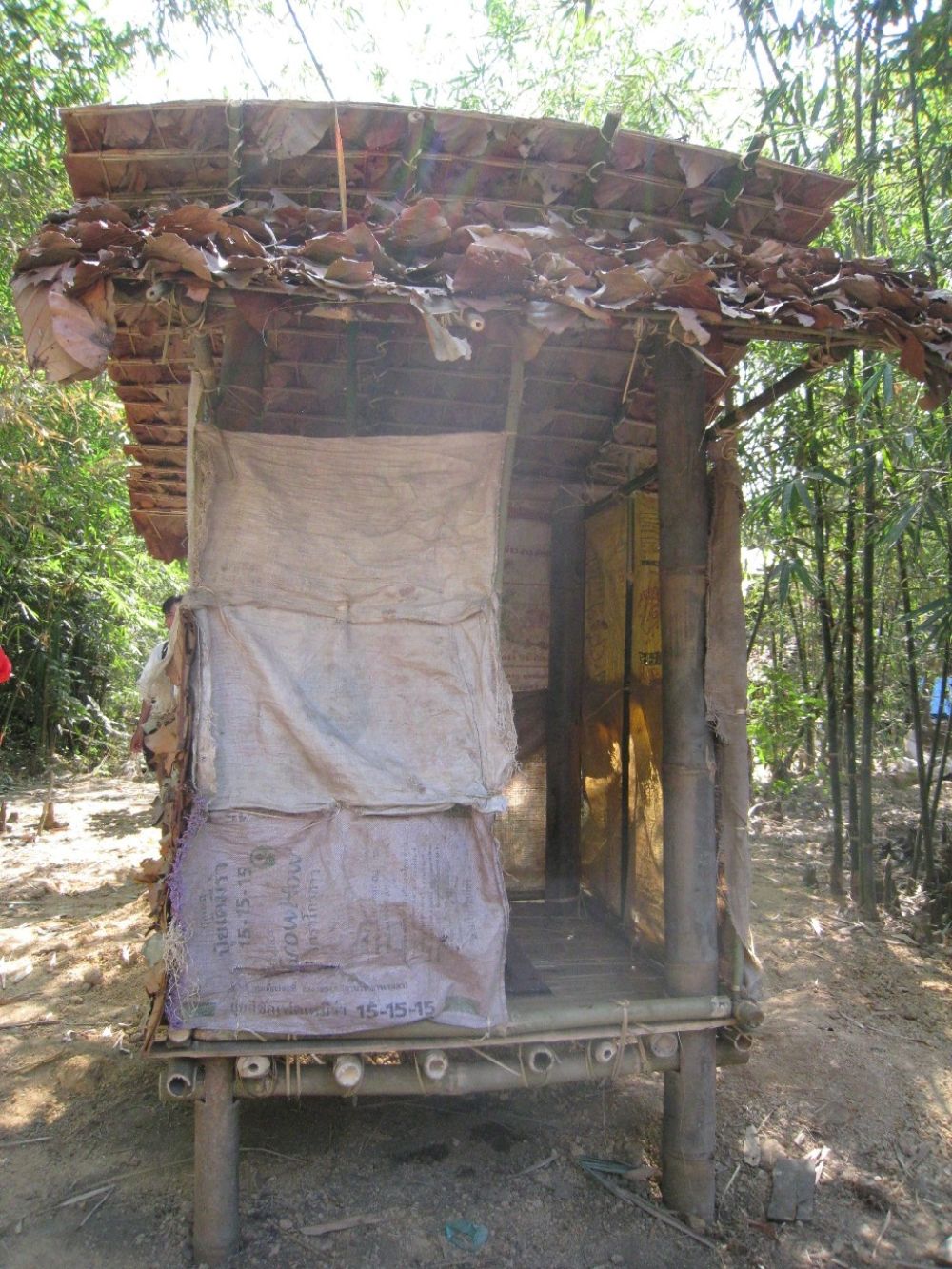 Some local villagers have customs that had put their children at risk. They had been giving water to newborns immediately after delivery and feeding them baby food soon after birth, in addition to denying them meat under the belief that it would give them worms. By providing nutrition and health education, parents are becoming aware of proper child-rearing, and the state of childhood nutrition is improving.