Activities in Myanmar
Project on Rural Water Supply Technology in Central Dry Zone
Background and Aim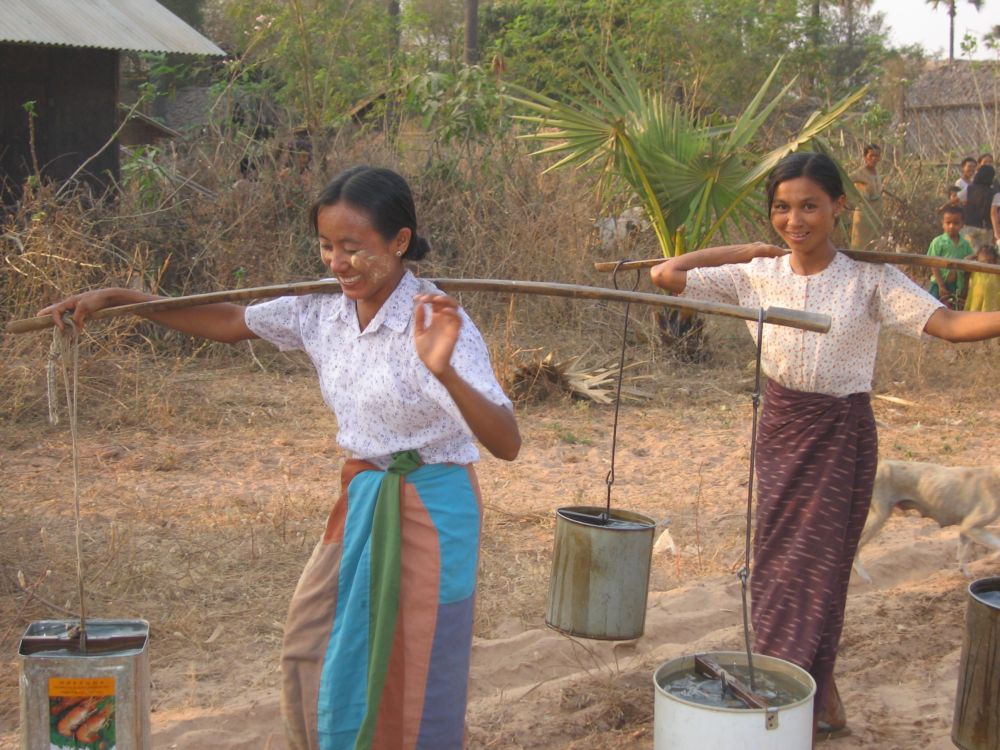 The central dry zone of Myanmar is located in a subtropical semi-arid zone and experiences chronic water shortages after the middle of the dry season. This project involves digging, repairing and maintaining deep tube wells in the central dry zone and developing the technical capacity of local inhabitants and JICA's counterpart, the Department of Development Affairs (DDA). The objective of the project is to establish a reliable water supply system for the region.
Minutes of Meeting signed on: November 7, 2006
Total Amount: 487 million yen
Executing Agency: Department for Development of the Ministry, Progress for the Border Areas and National Races and Development Affairs
Project Summary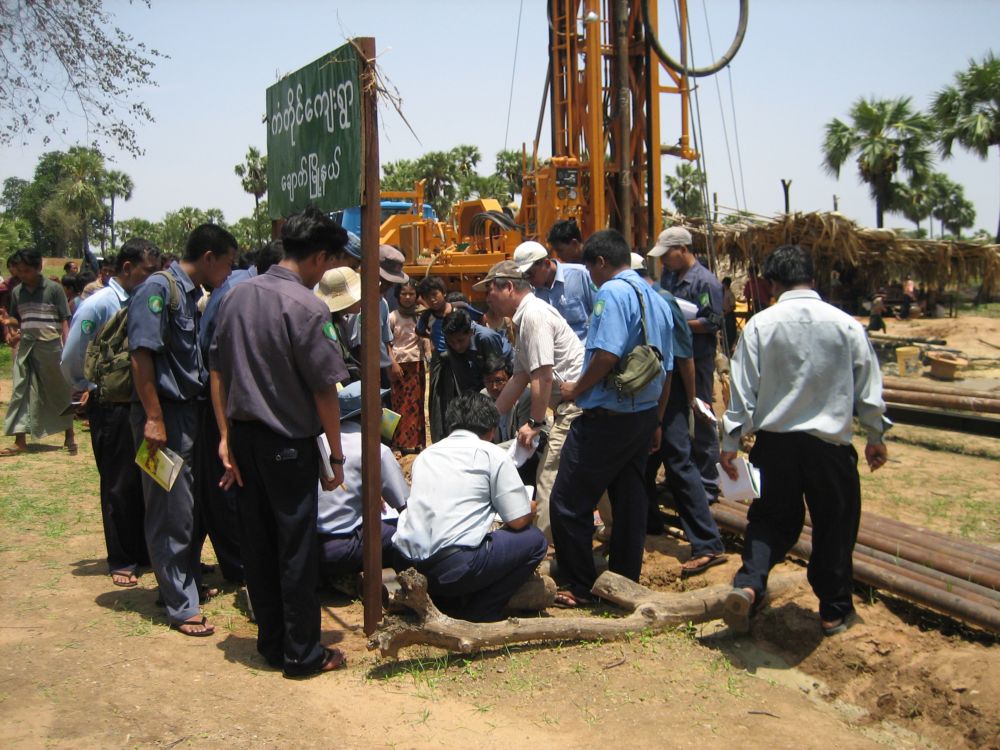 The purpose of this project is to provide safe drinking water to local inhabitants by digging 20 new deep tube wells 200 to 300 meters in depth as well as repairing the 40 tube wells in already existence. Furthermore, to guarantee the long-term use of each tube well, the project will not only upgrade the technical capabilities of the DDA, but also focus on establishing a system to manage and maintain village water supply facilities. Many of the wells in the central dry zone were dug 10 to 20 years ago and have fallen into disrepair or disuse. Thus, future improvement of the regional water supply will require the transfer of well repair expertise to the DDA. Onsite activities are already underway for improving expertise in the three areas of new well digging, well repair and well maintenance.
Project Highlights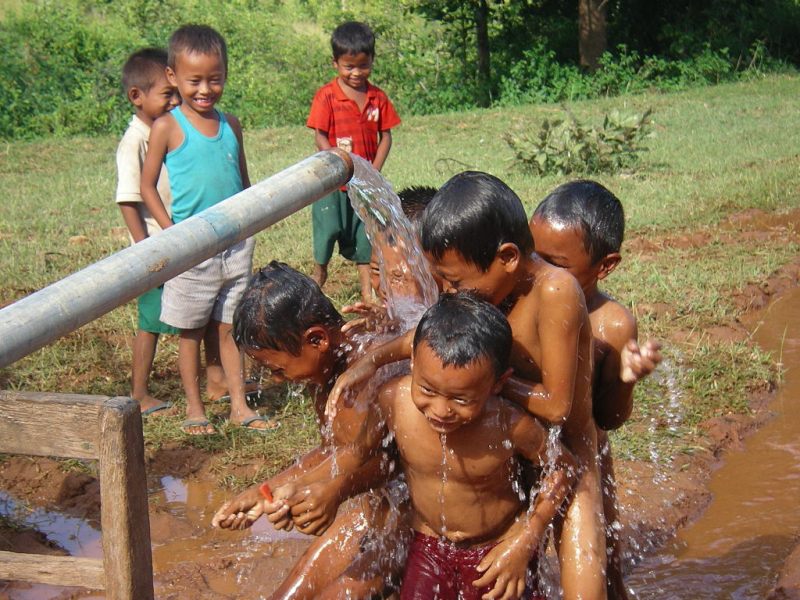 The advance technique is transferred smoothly by combining both classroom and practical training in the project. However, well repair was not pursued by the DDA with the same amount of effort as new well digging. Through the project activities, however, the DDA recognized the importance of repair work and created three new departments respectively responsible for repairs in Mandalay, Sagaing and Magway. Organization of the departments is complete and work is proceeding toward handling well issues.
Related URL: Project Web Site