Activities in Myanmar
Agricultural Extension Human Resource Development Project
Background and Aim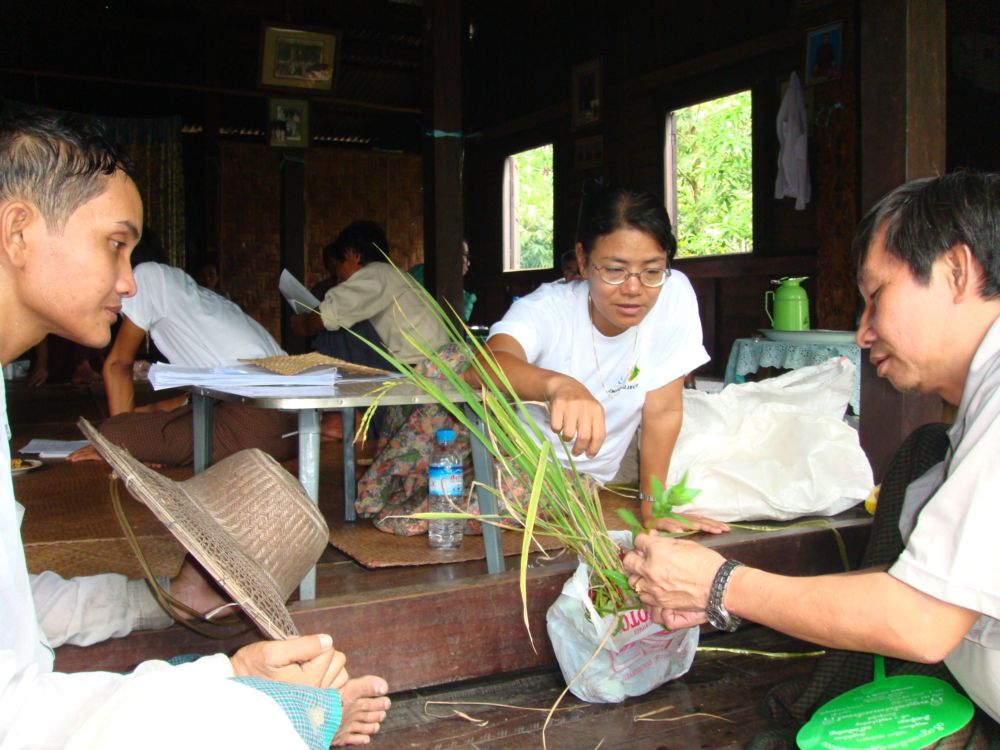 In a development study released in 2003 that examined policy support for economic structure adjustment, strengthening the current organization toward disseminating farming techniques, as one of issues to be solved, was proposed as Myanmar's agricultural policy leaned too heavily toward a uniform method of rice production and over-emphasized production volume. As a result, the Agricultural Extension Human Resource Development Project was developed to train new specialists to respond to regional needs for farming expertise. This training is being provided by the Central Agriculture Research and Training Center, which had already been working on retraining specialists.
Record of Discussion signed on: July 27, 2007
Total Amount: 160 million yen
Executing Agency: Myanmar Agriculture Service, Ministry of Agriculture and Irrigation
Project Summary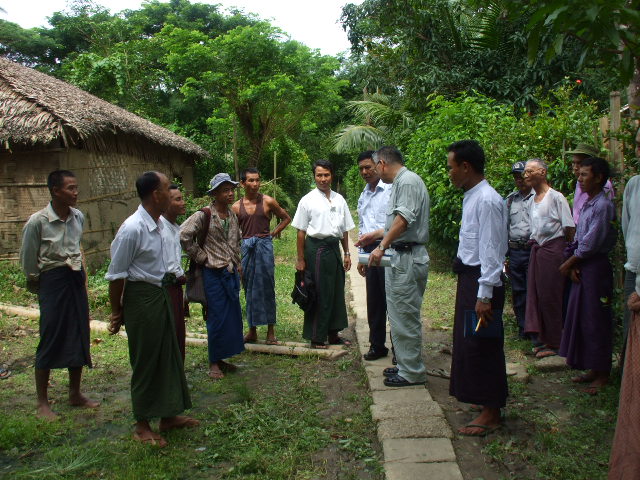 Project activities are broadly divided into three categories:
the design and revision of methods to spread farming techniques according to farmers' needs,
the creation of lecture materials and training aids for teaching farming techniques, and
the selection and training of model specialists for training.
These activities are based at the Central Agriculture Research and Training Center, which is located in Hlegu Township of Yangon Division and was established in 1984 with a grant from Japan. Specific efforts include upgrading the training environment for specialists, introducing a suitable curriculum and improving the teaching capabilities of instructors and lecturers. Furthermore, Zalun Township in Ayeyawady Division is serving as a pilot site to study farmers' needs and to spread farming techniques.
Project Highlights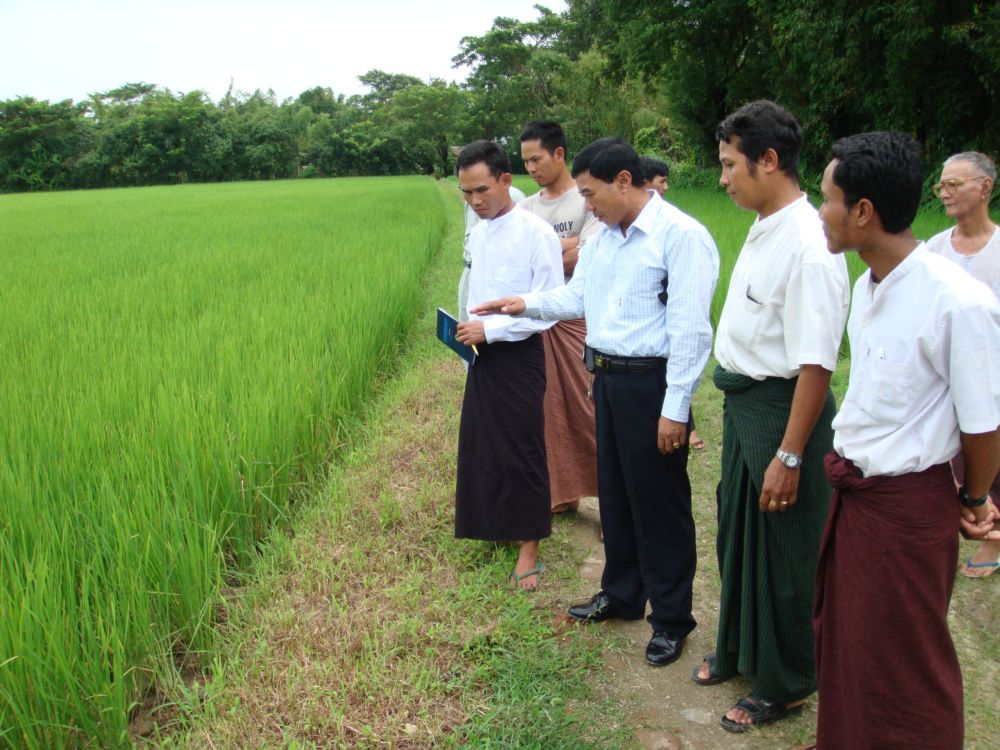 The study of farmers' needs in Zalun Township was implemented through the interviewing of 202 households in two villages. The results showed that the three most important needs of farmers are ensuring seed purity, soil fertility and plant protection for crops. An investigation into farming techniques that will address these needs is presently underway along with design on means to spread said techniques.