On Thursday, 10 June, 2021, as part of the JICA-NCDC Technical Assistance Project, a one-day laboratory management kick off meeting for head of laboratories was held in Abuja. The participants were invited from different states, twenty facilities were selected from the NCDC laboratory network.
The project activities will help to strengthen quality management systems of these selected laboratory networks to carry out safe, accurate and reliable diagnosis and confirmation of 8 prioritized infectious diseases.
The project laboratory management expert. Mr. Miura presented the Quality Management Improvement plan, the Guideline of Quality Management System Implementation and Survey protocol was presented by the National Reference Laboratory, Quality Manager, Mr. Okon. Ms. Lucy, the Project Laboratory Support staff made presentation on the Benefit of Quality Management Implementation.
For many of the participants, this is the first time they are attending a laboratory quality management system training and they could not hold back their excitement about the new knowledge they acquired.
They signed a commitment form with the project and gave the assurance they will work as a team with their staff in order to ensure the successful implementation of the project activities.
The participants wrote their immediate action plan for implementation as soon as they get back to their respective facilities.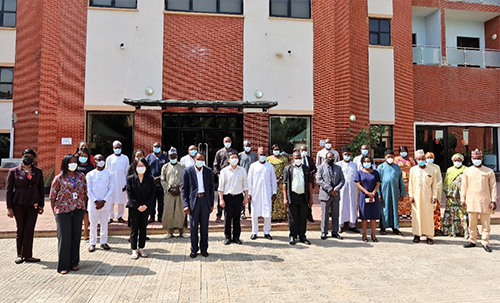 All participants from 20 Public Health Laboratories in the NCDC Lab. Network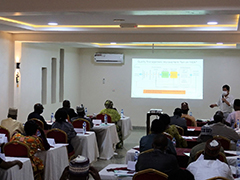 Plan of Quality Management Improvement by Mr. Miura