JICA-NCDC Technical Assistance Project in collaboration with Nigeria Centre for Diseases Control, (NCDC) held a 5 days surveyors training for medical laboratory scientist of NCDC (Surveyors) on quality management improvement for public health laboratory network of NCDC.
The Stepwise Laboratory Quality Improvement Process Towards Accreditation (SLIPTA) Checklist, version 2:2015 was used for the purpose of the training for proper understanding on how the trained surveyors can audit the public health laboratory network of NCDC for laboratory quality management improvement.
The project activities will help to strengthen quality management systems of selected public health laboratory networks to carry out safe, accurate and reliable diagnosis and confirmation of 8 prioritized infectious diseases.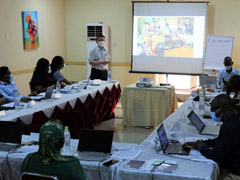 Mr. Miura sharing baseline pictures of some Public Health Laboratories during his presentation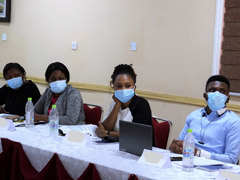 Participants showed rapt attention during the presentation at the Surveyors training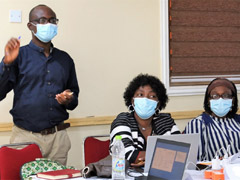 One of the facilitators, discussing about the SLIPTA checklist with the participants