The JICA-NCDC Technical Assistance Project has reached the planning phase, hence, between 1st to 3rd February, 2022 a three-day laboratory management planning workshop was held in Abuja, for quality officers and laboratory managers. One the third day of the workshop, the Chief Medical Directors (CMDs) of the laboratories joined the meeting.
Of the sixteen selected NCDC Network of Public Health Laboratories that the project carried out survey between the months of August to November 2021, eight of these laboratories were selected for support, for the implementation of Quality Management System (QMS) at this phase of the project. The other eight laboratories will be supported at the next project financial year.
During the analyzing workshop in December, 2021, the laboratory managers identified gaps/problems for quality management implementation and laboratory performance from the survey audit reports. This planning workshop was the next step to plan the activities expected to solve the problems.
The planning workshop was further used to build the capacity of the participant on Project Design Matrix, in order for them to plan activities specific for each laboratory to strengthen the laboratory system. The attendance of the CMD was important at the workshop in order to continue to get their support and for quality management implementation at the laboratories to further strengthen the health system.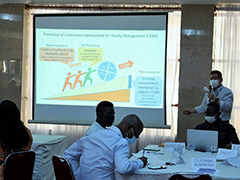 Background of the planning workshop explained by JICA Expert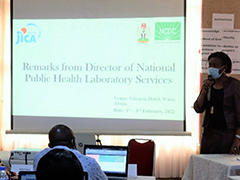 The new Director of Public Health Laboratory Services, NRL giving her remarks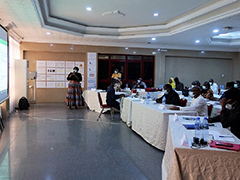 Project Design Matrix presentation by Laboratory manager from Taraba State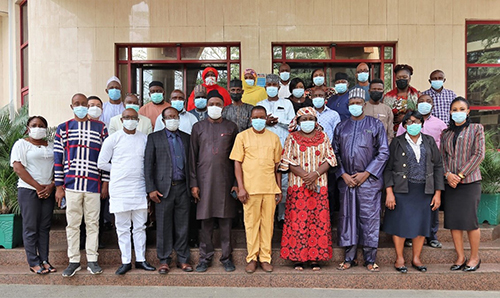 Group photograph of facilitators and participants with their Chief Medical Directors