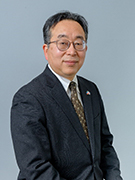 The year 2016 has been eventful. Japan and the Philippines marked its 60 years of diplomatic relations. Leaders of both countries likewise exchanged visits to further strengthen bilateral ties. Globally, nations are working together towards the Sustainable Development Goals (SDGs) to ensure that no one is left behind in development.
In the Philippines, the Japan International Cooperation Agency (JICA) as a friend, and strategic development partner committed to various programs and activities to improve the lives of many Filipinos.
JICA's activities throughout the Philippines hope to contribute to the socio-economic agenda of the present Duterte administration and serve as testament to the mutual partnership of JICA and the Philippines in a rapidly changing world.
The success stories of our projects show how we continue to share Japan's experience, know-how, and network through our official development assistance (ODA) all over the country. In the same way, we also hope to mutually learn from the Philippines' economic development experience.
As we tackle various development issues, let us also keep a broader perspective of the future. The Philippines is in a demographic sweet spot where many young people are brimming with ideas on creating positive change. Our young Japanese volunteers, for example, are also doing their share to contribute and add value to JICA's development cooperation in the Philippines. Let's therefore keep in mind the next generation who will benefit from the efforts we do today.
The way ahead may be challenging, but by working together, JICA is confident we can all rise above the challenges.
To our partners in the Philippines, thank you for your trust with JICA and for your support to our activities. JICA is determined to continue our role in promoting inclusive and dynamic development to help the Philippines, and the rest of our development partners, achieve a better future for all.
Susumu Ito
Chief Representative
JICA Philippines