Tunisia has been deepening its economic ties with European countries to encourage foreign investment and technology transfers. In 2008, the Free Trade Agreement between Tunisia and European Union was completely implemented.
To face international competitiveness, Tunisia, had, since many years ago, taken various measures to upgrade its industry. Aware of the scarcity of its resources, it emphasized on Knowledge-based economy. An ambitious programme of Technoparks was launched in 2005. Actually, seven technoparks are being implemented. Borj Cedria Science and Technology Park is the first one in terms of its implementation schedule.
Borj Cedria Technopark is located 20 kilometers southwest of Tunis. Its main Research Themes are Water/Environment, Vegetal Biotechnology, Energy and Materials.
The park encompasses three areas that include University Park, Innovation Park and Production Park. Innovation Park is also referred to as the Technological Research Center.
Since 2005, JICA has provided Japanese ODA loan for the implementation of its components: Building construction and related facilities, scientific equipments and scholarship program.
JICA has also provided, since 2004, technical cooperation which includes trainings for researchers and managers in Japan and also dispatching of Long Term and Short Term Japanese experts.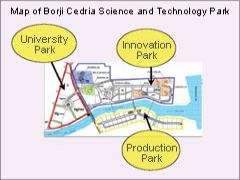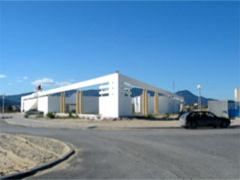 Business Incubation Center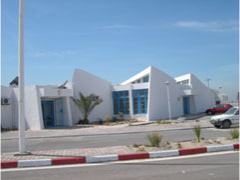 Technological Research Center
Technical Cooperation Project: Project Management of Borj Cedria Science and Technology Park
JICA is collaborating with the University of Tsukuba and other Japanese institutions to dispatch experts to Tunisia and provide training in Japan for Tunisian researchers as part of a technical cooperation project. Running in coordination with a Japanese ODA loan project from August 2006 to July 2009, this project is addressing Borj Cedria Science and Technology Park's research in the areas of water and the environment, biotechnology and renewable energy. The objective is to improve the park's research capabilities, in addition to assisting overall management.
Japanese ODA Loan Project: Borj Cedria Science and Technology Park Development Project
Under this ODA loan project, higher institutes will be built at University Park specialized in scientific research, information technology and communication, in addition to a shared library and conference facilities located in Innovation Park. The loan will further facilitate the purchase of equipment and materials for three research centers devoted to energy, water and biotechnology, as well as for the higher institutes. Twenty-nine young researchers were given the opportunity to study for doctorates in science and technology at Japanese universities.
Loan agreement signed in: June 30, 2005
Loan amount: 8.21 billion yen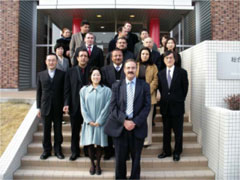 Visit of related organization in Japan by the members of management training course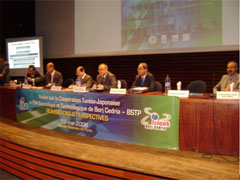 Dissemination seminar on project activities and results