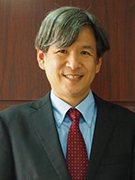 Uganda is a country with full of potential. Three years ago when I first came to Uganda, I didn't know much about the country but now I'm confident about the bright future of Uganda. Let me share with you about what convinced me so.
Ideal Climate
Uganda is almost the size of Japan's main Island (Honshu) and its beauty is breathtaking. It is blessed with lush greenery and flowers blooming all year round and still lives up to its name 'the Pearl of Africa' given by Winston Churchill over 100 years ago. It boasts of the headwaters of the Nile River, the longest river in the world, and Lake Victoria, the largest lake in Africa, and is also famous for its mountain gorillas and shoebills, which are also very popular even in Japan.
The climate is mild, and although it is located just below the equator, the capital, Kampala, is at an altitude of 1,190 meters above sea level, so the weather is far much pleasant all year round than that of Japan! Due to the mild climate and abundant rainfall, Uganda's agricultural potential is quite high, thus JICA has been cooperating with the country for more than 10 years to expand the production of rice which is Japan's staple food.
Hospitality
Uganda is still one of the poorest countries in the world with a GDP per capita of US$800 (World Bank, 2020), but it is said to be "the most refugee-friendly country in the world" and is currently hosting nearly 15 million refugees mainly from neighboring South Sudan and the Democratic Republic of Congo. Uganda itself has a history of internal conflicts that forced many Ugandan refugees to flee to neighboring countries, and under the belief that "it is natural for brothers to help each other," the country allows refugees freedom of movement and the right to work with its famous "Open-door Policy". There are many things that Japan can learn from Uganda, and JICA is supporting its efforts to support refugees.
Population demographics
The population in Uganda is 44.27 million (World Bank, 2019), and half of them are under the age of 15. 20 years ago, it was 24 million, and 10 years ago, it was 34 million, so it's increasing by 10 million every 10 years, making it a country full of very young and vibrant population. Japan on the contrary has a high aging population and declining birth rate. It's quite enviable!
Dynamics
In 2020, JICA held a business plan competition, 'Next Innovation with Japan' (NINJA) in 19 African countries in response to COVID-19. Uganda submitted the second highest number of entries among all participating countries after Nigeria, and the best company in the competition was also a Ugandan company. Innovation is essential to achieving the SDGs, and JICA will continue to work with Uganda's vibrant private sector to achieve the SDGs.
My commitment as the Chief Representative, is to ensure that JICA is indeed enabling Uganda achieve reduced poverty, create jobs, and reach middle income status. Additionally, Uganda has grown on me for its beauty and abundant nature. Moving around Uganda has led to my appreciation that you can develop a country sustainably, while keeping its biodiversity in good shape to promote tourism (key to Uganda's foreign exchange earnings). I therefore look forward to my time here and will do my best to maintain my commitment, with the hope that Uganda can grow together with Japan!
UCHIYAMA Takayuki
Chief Representative
JICA Uganda