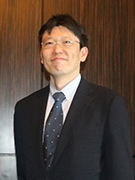 Features of Yemen
Yemen is located in the southwest corner of Arabia Peninsula, and in important region so called strait of Bab El-Mandeb connecting the Red Sea and Indian Ocean. The area of Yemen is about 55.5 square kilometers, almost 1.5 times of Japan. The land is composed by two main regions; mountain area in the north (temperate zone) and desert are in the south and the southeast (tropical and subtropical). The capital of Yemen, Sanaa is located at 2,300 meter height. 'Jabal an Nabi Shu'ayb' has an altitude of 3,660 meter which is the highest in the peninsula stands close to Sanaa.
Donor Support to Yemen
Given the importance of the geographical location of Yemen, the stabilization of Yemen through poverty reduction and socio-economic development is indispensable for the welfare of the entire gulf region, and the security of Yemen ensures the safety of Bab-el-Mandeb Strait. Even before the start of the conflict, Yemen always faced several economic challenges; rapid population growth by 3 %, scarcity of water resources, food insecurity, underdeveloped economic infrastructure including power sector, and excessive dependence on revenue from oil and gas industry. In 2016, Yemen is ranked 168 in the Human Development Report.
After several years of escalating conflict, Yemen developed the largest humanitarian crisis in the World and severe economic decline. Conflict, displacement, and economic decline are placing immense pressure on essential basic services and the institutions that provide them, accelerating their collapse, and resulting in irregularities and disruptions of salary payments and interruptions in the provision of operating costs for basic social facilities. In response to this crisis in Yemen, the international community including Japan increased their assistance to Yemen, and on April 03 2018 the international community pledged USD 2.1 billion to support the delivery of urgently needed humanitarian aid to millions of people in Yemen in 2018. In addition, the Government of Japan continued to provide assistance to Yemen and the total contribution to Yemen since 2012 amounts to USD 314 million by the end of JFY2018.
Yemen and JICA
JICA has been extending its assistance to Yemen as part of Japan's ODA since 1977 through the various schemes of cooperation including ODA loan, grant aid projects, technical cooperation projects, acceptance of Yemeni trainees in Japan, development studies, and dispatch of Japan Overseas Cooperation Volunteers (JOCVs) and dispatch of experts and study teams. Until the beginning of 1990, Japan's ODA was one of the largest in Yemen, and JICA set up an office in Sana'a under the name of JOCV Yemen Office in 1991 when it started the dispatch of JOCVs. Yet, the activities of JICA were disrupted due to the civil war in Yemen in 1994, then JICA resumed its Office operations in Yemen in 2005, and the Office was promoted to JICA Yemen Office in January 2007 in order to expand Japanese ODA again in Yemen focusing on basic education, vocational education, maternal and child health, rural water supply and agriculture development. I hope peace will be restored soon in Yemen so that JICA can contribute more to Yemen's development, peace building and reconstruction.
OMURA Yoshifumi
Chief Representative
JICA Yemen Office