Dhaka, December 15, 2020: Japan International Cooperation Agency (JICA), Ministry of Industries of Bangladesh and Bangladesh Infrastructure Finance Fund Ltd. (BIFFL) jointly organized an online seminar on Food Value Chain Improvement Project (FVCIP) focusing on improvement of credit access for agribusiness and food processing industries with capacity building in business development and ensure food safety. The event introduced features of FVCIP to potential end-borrowers and food related machinery and equipment to Agro Food Processors of Bangladesh.
The Government of Bangladesh (GoB) and JICA signed loan agreements on 12th August, 2020 for Food Value Chain Improvement Project (FVCIP) amounting to JPY 11,218 million (about USD 101 million). FVCIP is composed of 1) Two-Step Loan (TSL) Component and 2) Capacity Building Component, which are financed by Japan's ODA loan, implemented by Bangladesh Infrastructure Finance Fund Limited (BIFFL) and supervised by the Ministry of Industries (MoInd) in Bangladesh.
As an executing agency, BIFFL will finance to agri-business and food processing industries in a maximum 6% interest rate and maximum loan amount will not exceed 500 Million BDT for each end borrower. This special loan will be eligible for long term capital investment in agribusiness and food processing industries, technical know-how such as necessary expense for obtaining accreditation related to food safety and food processing including ISO, HACCP, and halal certification etc. The project is to be concluded by 2026.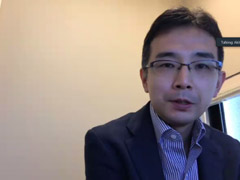 Mr. Akito Takahashi, Director, JICA Headquarter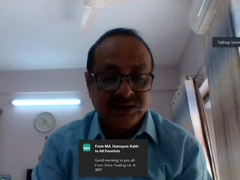 Mr. K M Ali Azam, Secretary, MoInd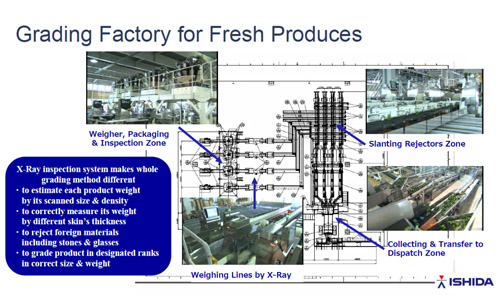 Presentation of Ishida Co.,Ltd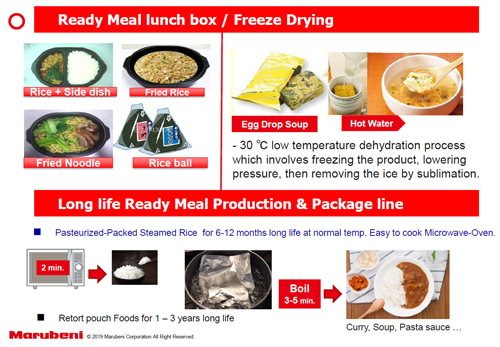 Presentation of Marubeni Corporation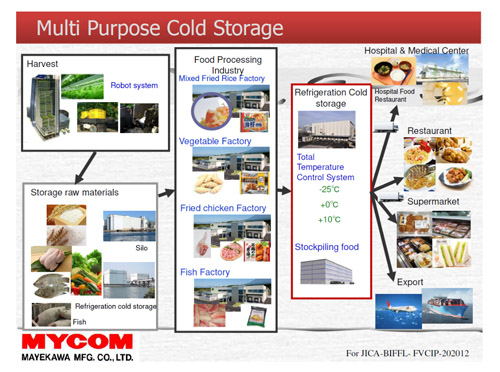 Presentation of Mayekawa MFG. Co., Ltd (MYCOM)