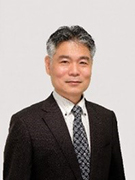 Dear friends:
Welcome to JICA El Salvador Website!
2021 was the year of the resumption for us. JICA experts who had been temporary in Japan due to the COVID-19 pandemic returned to El Salvador. They returned gradually from February, so JICA could restart carrying on face-to-face activities with Salvadorian counterparts as well as on-line to implement the projects such as Biodiversity preservation, Life Improvement Approach, Geothermal investigation and Chagas disease investigation. Additionally, 3 individual experts were dispatched from Japan to promote regional cooperation with the Central American Integration System (SICA), and two new projects of Math education and Value chain of industrial crops have started in 2021.
As one of JICA's cooperation for development of the Eastern region, the construction of the first section of the Gerardo Barrios bypass project in San Miguel was completed.
You can view a video in Spanish produced by the Salvadorian authority.
With the COVID-19 infections, the number of critically ill patients in intensive care units (ICUs) was also increasing in El Salvador. Thus JICA began new health projects using remote technology to support ICU care provision with the El Salvador Hospital in 2021. Under JICA's Initiative for Global Health and Medicine, JICA donated biosecurity supplies (surgical masks, protective suits, etc.) and inspection equipment (pulse oximeters, infrared thermometers) to the Salvadorian Ministry of Health and others in March and September, and JICA El Salvador sponsored the On-line International Congress 2021 which theme is "Lessons learned during COVID-19 pandemic" organized by the El Salvador Hospital in December.
There were new projects launched, but also several projects have ended in 2021. Let me introduce some outcomes of the completed projects.
The creation of the National Wetlands Committee was approved by the congress during the implementation of the Project for the Integral Management of Wetlands in the Olomega and El Jocotal Lagoons.
In the project called GENSAI2 to strengthen public infrastructure, the Sectoral Council of Ministers of Transport of Central America (COMITRAN) approved three types of manuals (Geotechnical and Seismic Considerations, Hydrological and Hydraulic Techniques, Planning and Design for Adaptation to Climate Change), which will be used as technical reference guidelines for Central America.
In the field of health, the action plan has been formulated to establish a pre-hospital health care system in the metropolitan area of San Salvador.
You can view a video about GENSAI2 in Spanish produced by the Salvadorian authority.
Strengthening human resources is important for the country's development. Currently, 18 Salvadorians are studying in Japanese graduate schools under JICA's program. We cheer the 18 students studying abroad.
JICA will continue to work on human security and quality growth in 2022.
Hence, JICA, with its partners, will take the lead in forging bonds of trust across the world, aspiring for a free, peaceful and prosperous world where people can hope for a better future and explore their diverse potentials.
January 2022
KOZONO Masaru
Chief Representative
JICA El Salvador
We continue to share information about JICA's work in El Salvador, so please visit our website and Facebook (https://www.facebook.com/jicaelsalvador (external link)).
To view the previous month´s message, click on the following link.