Message from the Chief Representative
I took up the post of Chief Representative of JICA Ghana Office on March 18, 2023.
It has been a few weeks since I arrived in Ghana, and during this time, I was very surprised at the number of opportunities to meet Ghanaians who speak fluent Japanese. Many of them are Ghanaians who had studied in Japan more than 30 years ago. I was also impressed by the efforts of junior high school students who had never been to Japan to give speeches in Japanese at a Japanese speech contest that I was fortunate enough to participate in. I also met young people from Japan with high aspirations to do something for Ghana.
These were the moments when I felt the connection between Japan and Ghana at the grassroots level. I was freshly surprised and happy to see that there is so much exchange with Japan at the grassroots level, despite the fact that Ghana is located in West Africa, which is the furthest away from Japan among African countries.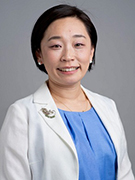 I believe that one of the foundations of this active exchange is the strong relationship of trust that has developed over many years of exchange between the two countries, and the other is Ghana's national character.
The best-known contact between Japan and Ghana dates back to 1927, when Hideyo Noguchi, whose portrait appears on the 1,000-yen bill, came to Ghana to conduct research on yellow fever. In fact, Japanese had been active in Ghana (then on the British Gold Coast) for 96 years. In March 1957, Ghana became the first African country to win independence, and Japan established diplomatic relations with Ghana at the same time.
For more than 60 years since the Economic Cooperation Agreement was signed in 1962, JICA has supported Ghana's nation-building efforts and contributed to the strengthening of trust between the two countries.
What I feel as Ghana's national character is (1) high receptivity to diverse cultures, (2) democracy taking root among the people, and (3) peace and stability. Ghanaians warmly welcome foreigners with the word "Akwaba" (meaning "welcome" in the Tutsi language). Free and fair elections have been held since 1992, and a peaceful change of government has been achieved. Ghana is a country that shares the universal values of democracy, liberalism, and the rule of law. And above all, it is a peaceful country. Although Ghana is a multi-ethnic country with more than 70 ethnic groups speaking different languages, ethnic conflicts are rarely heard of, and the different ethnic groups exist in harmony and coexistence.
It is no wonder that many Japanese find Ghana so attractive.
On the other hand, the effects of the multiple crises such as the COVID 19 pandemic, the situation in Ukraine, and climate change are also evident in Ghana. The country's financial situation has worsened, and it is currently in discussions with the International Monetary Fund (IMF) and other institutions to restructure its debt. Price escalation have recently exceeded 50% compared to last year, affecting the livelihood of citizens.
In order to confront these multiple crises, there is a need to utilize not only traditional approaches but also more innovative approaches that incorporate the expertise of the private sector and work together with various stakeholders.
Nearly 100 years ago, a Japanese named Hideo Noguchi stepped on the soil of Ghana. Since then, our predecessors have strengthened and nurtured the relationship between Ghana and Japan. I hope that the current JICA's activities will serve as a foundation for a stronger relationship between Ghana and Japan 100 years from now.
I hope to work with various stakeholders, sharing our knowledge and wisdom to make an impact for Ghana's development and for a better world.
April 5, 2023
SUZUKI Momoko
Chief Representative, JICA Ghana Office